Are you searching for the highest paying jobs in India? Many students fall into this dilemma after they complete their studies. Today we will discuss some of the top jobs where you can get the highest salaries.
Each and every person want to earn more and more money. That's why we start finding the highest paying jobs in India. However, salaries are dependent on many factors, such as education, qualifications, and experience.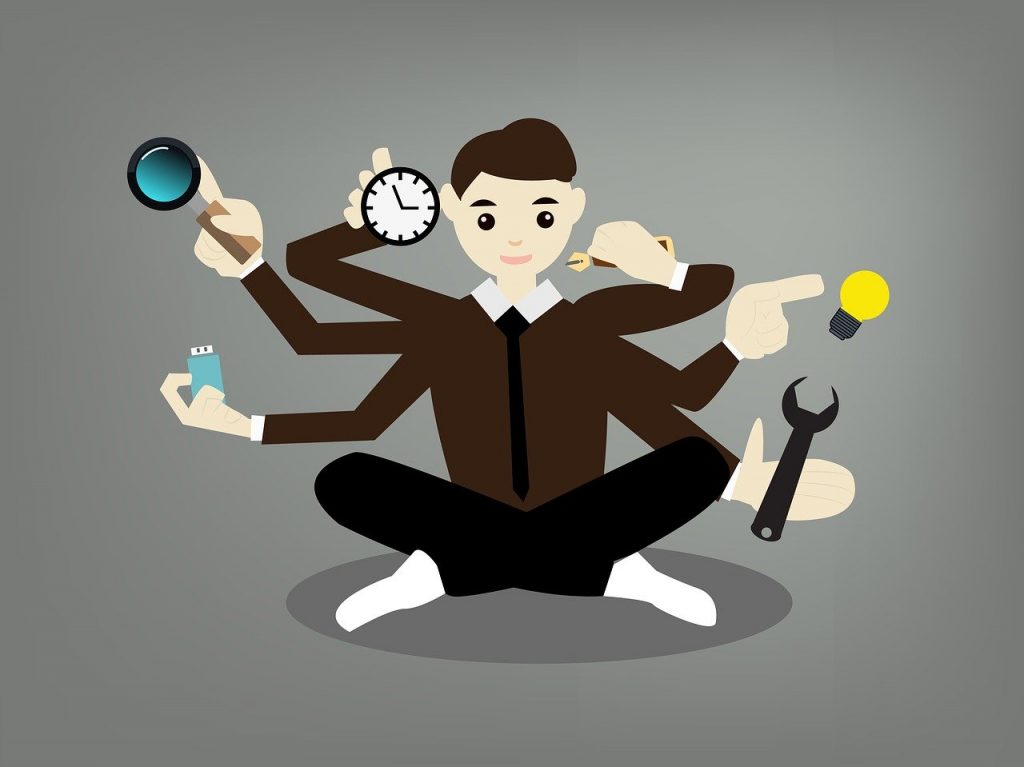 Although, there are still some highest paying jobs in India where you don't need a higher qualification or education. Sometimes your personal talent and skills can lead you to earn more than other highly qualified people.
Therefore, we will discuss both types of highest paying jobs in India where you need a qualification or where you don't need any certifications.
[Last Updated in 2023]
List of Highest Paying Jobs In India (2023)
These jobs can easily help you to choose a prosperous career plan for your future. Undoubtedly, most jobs need hard work and dedication both. So get ready to start the journey to find out the latest highest paying jobs in India.
1. Business Management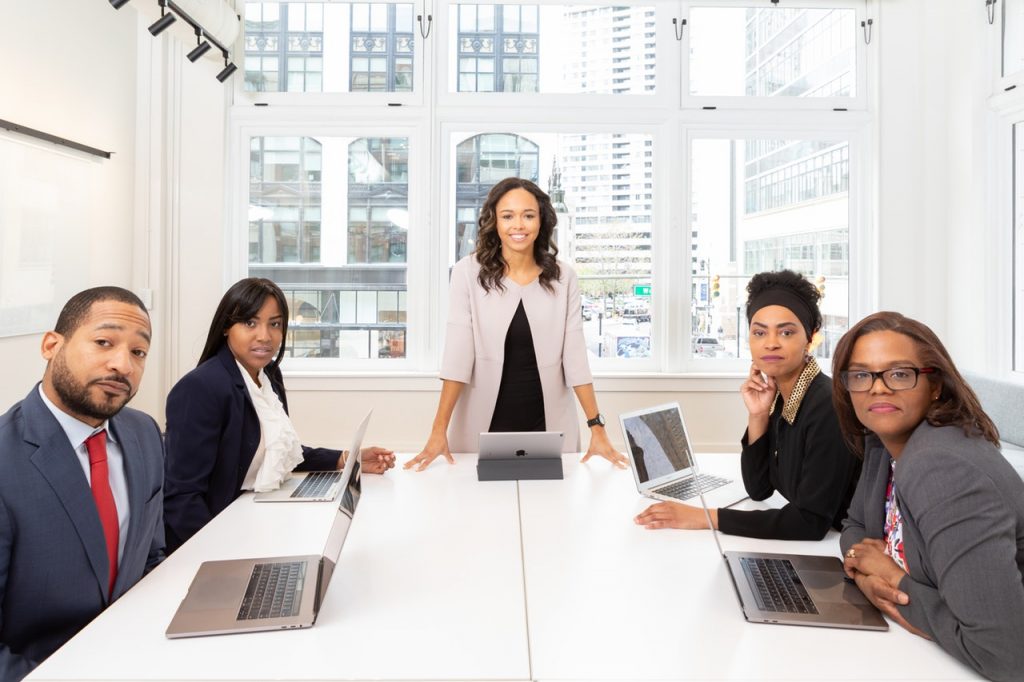 Business Management or Business analysts are the highest paying jobs in India. These people can easily get a package of 20 to 30 lakh rupees yearly as a fresher.
Mostly high paying jobs need lots of experience. Fortunately, MBA can help you to get huge packages as a fresher as well. This is the only course where US companies can also hire you directly from your college. That's why this is the highest paying job in India.
Nevertheless, there are thousands of colleges that provide MBA courses in India. But they can't help you to get these higher salaries. You need to choose a college or university from top B-schools In India.
Some of the most prestigious colleges for Mba in India are IIM, IIT, Delhi University, IIFT, SPJIMR, JBIM, and XLRI. You can easily visit their website to check their last year's placements and salaries. You also need to pass their entrance exam to get admission to these colleges.
Business management studies can also help you to become the CEO of big companies in the future. There are many examples of CEOs coming from IIM and IIT who are earning millions of dollars every year.
Qualification & Eligibility: Graduation in any stream. 
2. Doctors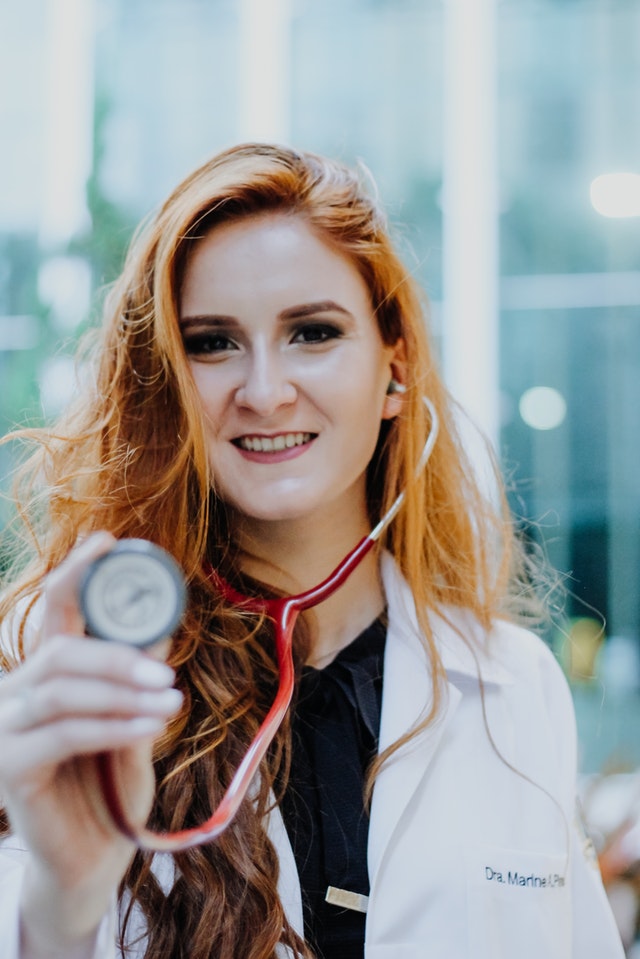 As we all know, doctors are the most reputed and highly paid-professionals. A fresh medical student can easily earn around 1 to 2 lakh a month. After that, most Doctors work for personal clients after their jobs which also helps them increase their earnings.
Unfortunately, every science student is not capable to become a doctor. MBBS is the required course for every aspiring student. Moreover, the competition in this industry is too high. Millions of students try to get admission for this course but only a few percent of students can get success.
If you are very good at science studies and you were the topper in the class. Then you should definitely try for this exam. However, if you are an average student like me. You should scroll down to find some other options.
Qualifications & Eligibility: 10+2 with science stream. 
3. Air Hostess Or Cabin Crew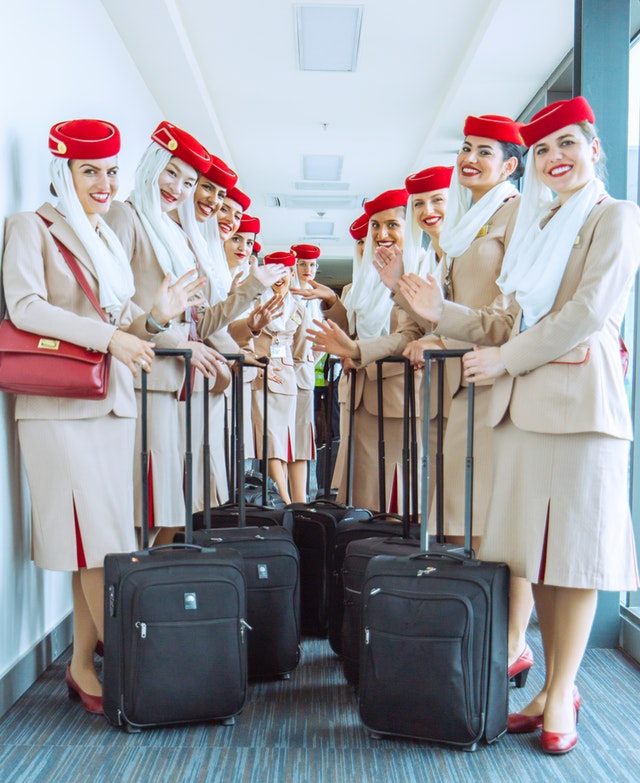 This is the most prestigious profession for girls and boys. If you are an average beautiful girl and you know how to dress up yourself. Then you can easily earn somewhere around 100,000 to 150,000 a month or even more.
Boys can also become flight stewards and fly the sky in this job. However, boys have fewer jobs in this industry rather than girls. Because as we all know every flight has more female cabin crew staff than male staff.
The most surprising thing is that you don't need higher education in this field to become an air hostess. You just need to complete your secondary education with any stream. The most important criterion in this industry is your personal appearance.
Many people get into the trap of fake institutes which promise to make you a cabin crew if you join their course after 10th standard.
However, these are completely false promises. Almost every airline selects candidates who have at least 12 passed certificates from a recognized board.
In addition, you should also know all about well-dressing manners and very good communication skills to greet and meet passengers.
In addition, domestic flights pay fewer salaries than international flights. So always try to become a cabin crew in international flights. Good command of the English language is also compulsory for international flights.
Qualifications & Eligibility: 10+2 or Graduation in any stream. 
4. Chartered Accountants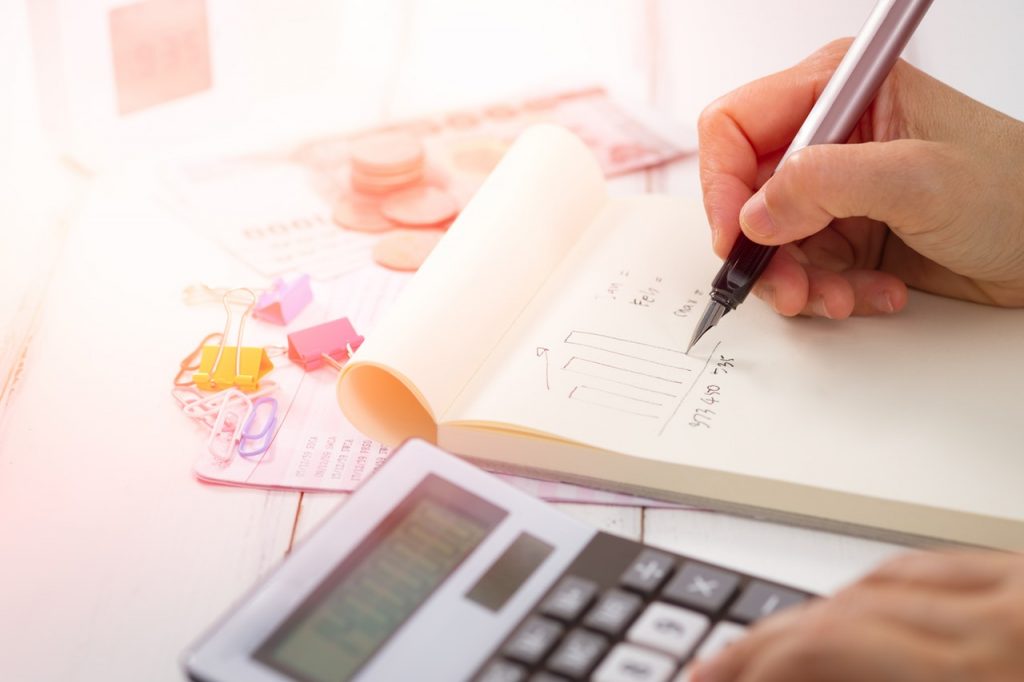 Again this is another highest paying job in India. CA is a very well-reputed profession and you can earn easily from 500,000 to 700,000 a month in this job.
However, becoming a CA is not a cakewalk. It is very hard to become a CA in India. More than 2 Lacs students fill out the form for exams every year and only 2 percent can clear the exams.
You will need very good mathematics and accountancy skills. If you were above an average student in maths and accounts, you should try this career option.
To become a Chartered Accountant, you don't need to take admission to any college for any course. You just need to clear the exams directly conducted by the Institute of Chartered Accountants of India (ICAI)
However, you can take coaching classes for preparation. But keep in mind that you need to be already a good student in commerce who got 80+ percent marks usually in school.
Qualifications & Eligibility: 10+2 with commerce stream. 
5. Commercial Pilot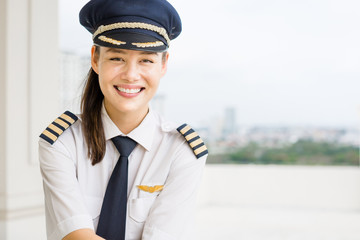 This is one of the highest salary jobs in India. The pilot is not a job, it's a dream for many students. Flying on the sky is not an easy task. You need to be a strong-hearted person to become a good pilot.
In addition, the pilot is the most respected and appreciable career option. It is also true that you can earn 150,000 to 600,000 a month depending on your experience.
It is also a qualified occupation and you need to complete your higher secondary education with PCM (Physics, Science, and Math) subjects.
Moreover, this occupation needs a clear certificate of medical fitness. Your eyesight should be 6/6. Your body should be completely fit and a specific height and weight are also required.
In addition, pilot courses are not really affordable. You need to pay a good amount of fees for any learning institution. After that, you get your commercial pilot license. You can start applying to many different airlines, such as Indigo, Air India, Spice jet, Vistara, GoAir, Air Asia, etc.
Qualifications & Eligibility: 10+2 with PCM Subjects. 
6. Aeronautical engineer
Many people are not aware of this engineering. However, aerospace engineering is also one of the Highest paying jobs in India. 
This is also a qualified occupation and you need to be a science student to go into this field. Many universities provide this engineering course.
Many people are not aware but people are earning 50,000 to 300,000 a month in this job. This is also depending on your experience and skills. However, you will be paid that much amount as a fresher as well.
Qualifications & Eligibility: 10+2 with science stream. 
7. Actor
Unfortunately, this career option has the highest competition in the country. However many newcomers also get a chance to work in this industry.
Acting is not only a career but also a glamorous dream for many youngsters in India. If you see the earnings in this job, this occupation should be at the no. 1 position for the highest paying job in India.
There are several acting schools where you can learn the art of acting. However, there are not any specific educational qualifications required for this job. National school of drama, FTII, and SRFTI are some of the reputed acting schools in India.
The earning prospectus is too high in this industry. You can easily earn from lacs to millions every year. This depends on your successful projects and how popular you are.
There are many examples in Bollywood where many actors came from a middle-class background and now they are living a royal life only because of this career. The main examples are Shahrukh khan and Akshay Kumar. These guys had come from a normal middle-class families. But their hard work and dedication to acting made them really successful in life.
Qualifications & Eligibility: You need to be passed with basic education to get admission to these institutions. 
8. Company Secretary
This one is also one of the highest-paying jobs in India. CS is a related occupation to CA as well. You need the same qualifications to become a CS.
The company secretary is an extremely successful career option. You can earn easily from 800,000 to 1.5 million in a well-reputed organization.
India has grown rapidly in various sectors. Many startups getting started every day. Thus, the requirement of CS is definitely going to be high in the coming years.
Institute of Company Secretary of India is the government body that conducts the exam for aspiring cs students.
Qualifications & Eligibility: 10+2 with commerce stream. 
9. Lawyer
Becoming a lawyer is also one of the best career choices. A lawyer also comes under the highest paying job in India. Many people want to become a lawyer as their passion for law.
LLB is the bachelor's degree for any aspiring lawyer. You need to first complete your 10+2 education and then you can take an entrance exam to get admission.
Money is always a matter and Lawyers are not less salaried people. On average, lawyers in India can easily earn somewhere from 7 lacs to 9 lacs annually. And if you got some big private clients then you can earn way more than you expect.
Many lawyers take fees more than 1 cr. It all depends on their popularity and their successful cases in the past.
Qualifications & Eligibility: 10+2 with any stream.
10. Civil Services
Indian Civil Service job is a dream job for many citizens in the country. It's a big pride to work for your nation. Thousands of aspiring students take exams for these jobs every year.
However, limited seats can only provide jobs to a few talented students. Earning is also prosperous in this job. You can easily get a starting package of 70-80 thousand rupees a month. Plus you will get all the benefits and perks, especially for the government employees.
You also don't need any specific education to apply for this job. You just need to be graduated from any stream.
However, clearing civil service examinations is not an easy task. You need to take some good coaching to proper preparation for the exam. Many people try for this job for many years but could not get succeed.
11. Master Chef or Executive Chef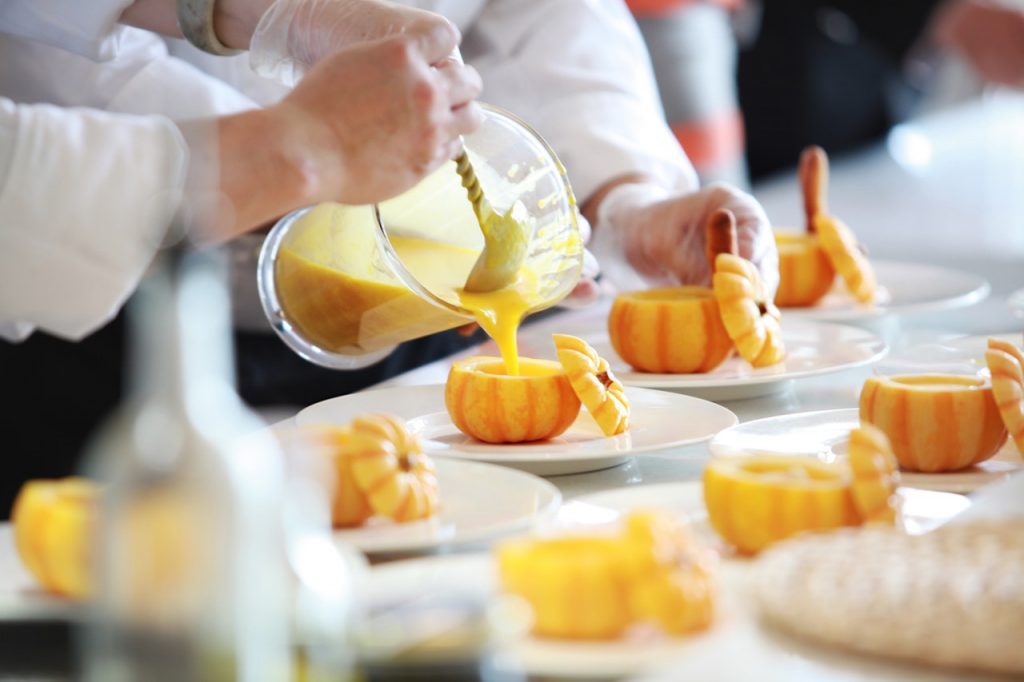 The executive chef is the highest position of a chef in a hotel kitchen. The executive chef is responsible for all the food production in a hotel or restaurant.
Many teenagers are having a dream these days to become master chefs. However, a chef's salary is not that high in starting the job. But if you spend some years in this industry. You can easily earn 1 to 3 lacs a month or even more.
Moreover, To become an executive chef, you will need at least 10 years of experience.
Many 5 star hotels provide higher packages to their executive and master chefs.
If you are really a hard worker + smart worker, you can get success as much as you want in life. For instance, Sanjeev Kapoor and Vikas Khanna are examples of celebrity chefs in India.
Qualification & Eligibility: Bachelor's degree in Hotel Management.
12. Web Developer
Web developers have a great market in India. A web developer is the one who is responsible for the creation, maintenance, and development of a website. 
Web designers and web developers work collectively under innovative teams to provide original, accessible, and high-quality ideas regarding the website and its associated characteristics of it. 
In most cases, web developers and web designers need to have a proper bachelor's degree or three years of experience in that particular field, but it is not typically required in a few cases. 
If you are a web developer and looking for the highest paying job in India, you must be concerned about your previous job or your current portfolio.
It is not literally easy to get a high paying job these days. However, continuous effort and research will definitely help you to get your dream job.
Proficiency and efficiency in multiple design programs are expected by most companies, so make sure you have them on hand. Also, an excellent understanding of HTML is a must. Keeping it in the mind, new software and trends should be in your knowledge. 
The works of a web developer include test and document software for websites, working with designers and content producers, writing and debugging software for sites, and writing codes to generate web pages. 
The salaries of web developers depend on their experience level. An entry-level web designer with one year of experience can earn an average total compensation (Including tips, overtime pay, and bonuses) of  ₹231,749 based on 103 salaries. 
Web developers with 2-4 years experience can earn up to  ₹306,403 based on 340 salaries. Web developers having experience of 9-10 years can expect to earn a total average compensation of  ₹700,000 based on 28 salaries.
Web developers' expectations and hours can vary, but they generally work for more hours when they are getting their projects done to represent. 
Your location and traveling depend upon the size and resources of the company; for example, some may meet other clients to get a sense of their vision and provide realistic feedback, while others may be accountable for showcasing and bringing new ideas to upper-level management.
13. Data Scientist
A data scientist is the one who is professionally responsible for collecting, analyzing, and interpreting an immensely large amount of data. It is the one who extracts insights from data sets. 
So if you are an inspiring data scientist and looking for a job in India, you're on the right website. 
A recent report by The Hindu states showed that there are an estimated 97,000 data analytics jobs that are opened in India. But since the data science, major is progressing and making a huge market in India also requires profound talent, especially in the field of IT and Industrial domain, as it's hard to catch up with highly skilled data scientists in such a big competitive state. So, becoming a data scientist in India seems like a truly dreaming job. 
Data scientist is also one of the highest paying jobs in India. The salary that an average data scientist earns listed on Glassdoor is above 1,000,000 rupees per year and it can increase up to 2,000,000 rupees for more of your experience. Mumbai and Bangalore are two top cities that offer high salaries to data scientists. 
According to one research, 50% of data scientists have a Master's degree, 34% a bachelor's degree, and only 6% have a Ph.D. degree. Degrees in computer science, statistics, business studies, finance, and mathematics are earnestly considered as advantages. 
You're supposed to have a strong command of such areas, including proficiency in Excel, good practical knowledge of statistics and mathematics, confidence in working with visualization tools like Power BI and Tableau, and experience in scripting languages, such as SQL, Python, and R.
The most obvious choice for a talented and skillful data scientist in India would be the large US and globally well-known and prominent companies in the sector. Here are some of the top-ranked companies in India for data scientists, and they are:
Amazon – Bangalore, Hyderabad.

Walmart – Bangalore.

P&G – Hyderabad. 

1Oracle – Bangalore, Hyderabad.

IBM – Bangalore.
14. IPS:
IPS stands for "Indian Police Service". The first and foremost duty of an IPS officer is to maintain law, order, and peace in the country. IPS is considered the prime uniformed civil service. An IPS officer works for both central and state governments. 
He is also eligible to perform duty in the sectors of Central Reserve Police Force, Border  Security Force, Central Bureau of Investigation, Intelligence Bureau, Research and Analysis Wing, etc. 
The eligibility criteria for IPS are the same as IAS. But there are a few requirements that are physical. Although, the whole setup and procedure go the same once the candidates clear the civil service exam. After the allocation, each officer has to undergo these physical tests, which include:
Height:
For men, it is a minimum of 165cm.
For women, it is a minimum of 150cm. 
Chest:
The fully expanded chest should be 84 cm for men while for women it is 79cm, whereas expansion for both genders is 5cm. 
EyeSight:
If Myopia- the total amount including cylinder must be less than – 4.00 D. If Hypermetropia, the complete amount containing cylinder shall not exceed + 4.00 D. If any competitor is having a squint, he/she is directly disqualified. For a better eye, it should be 6/6 or 6/9 while for the worst eye, it needs to be 6/9.
The maximum age limit of IPS officers in the General Department is 32 years. In OBC, it is 35 years. In SC/ST the maximum age is 37 years. 
The perks and salaries of IPS officers in India are also factors that fully attract young guns. If you always dreaming of getting a high paid job in India, you will be never disappointed in this job.
The basic salary of an IPS officer starts at 56,100 (TA, DA, and HRA are extra) per month and it can surely go up to Rs. 2,25,000 for a GDP.
In a nutshell, if you want to join IPS and serve your nation is obviously no more oblivious decision. It is indeed a matter of pride, grace, and honor. One must feel privileged having the title and status of IPS. Serving your land is possibly the greatest ever job you can ever have. Millions of candidates dream of it but only a few are selected each year.
15. IAS:
IAS stands for "Indian Administrative Service". Hierarchy-wise, the most salary paying job in India.
IAS is the highest and top administrative post amongst the 24 services like IPS, IFS, etc. 
Its exams are conducted every year by the recruiting agency (Union Public Service Commission) and officially they are called Civil Services Examination (CSE). 
It is essential to note that any officer who gets selection into the IAS can be employed by the Union government, state government, and public-sectors undertaking and gain exposure in several jobs such as the head of public sector units, commissioner, collector, chief secretary, cabinet secretary and to name a few more. 
The Eligibility criteria include:
The candidate must be a citizen of India. 

Candidates from Nepal and Bhutan are also given this post. 

The candidate must be a person of Indian Origin who has migrated from Kenya, Ethiopia, Malawi, Myanmar, Pakistan, Sri Lanka, Tanzania, Uganda, Vietnam, Zaire, or Zambia with an intention of permanently setting in India. 

Candidates must hold a Bachelor's degree from any of the recognized universities.

Candidates who have completed their MBBS degree or candidates who are on internship are also allowed. 

A candidate with a minimum of 21 age and a maximum of 32 age can apply.

General candidates have 6 attempts up to 32 years, other backward classes like OBC have 9 attempts till 35 years, and physically handicapped ones are having 9 attempts.
The basic per month salary of an IAS officer starts from Rs. 56,100 (TA, DA, and HRA are extra) and it can reach up to Rs. 2,50,000 for a cabinet secretary. That's the reason it is also one of the best paid jobs in India. 
Hence, A career in the Indian Administrative Service is one of the most profound and significant professions in India. Every year millions of aspirants do apply for IAS jobs but only a handful can get over the exam. So, joining this noble and prestigious service is no less than a dream.
Conclusion
These are the most trusted highest paying jobs in India. I hope this will help you to start your career on the right path.
Moreover, every job has its own advantages and disadvantages. You should not always see the salaries while you should first follow your passion. If you love your job, you will definitely get success in your career.
In addition, this is not the end of the list but this is the most prospective career option for any fresh graduate. Choosing a career is a milestone for many students. I hope you will get some clear ideas of the highest paying jobs in India.
I hope guys this article helped you to find the best career option for you. If you got some real knowledge from this post, don't forget to share this post on social media with your friends. You can also leave your questions in the comment box below. Feel free to like us on Facebook and Twitter