Bluehost or Hostgator – Which one best hosting provider?
Today, we will do a definitive comparison between HostGator and Bluehost to choose best web hosting for your website. A beginner's big dilemma is that which web host they should choose?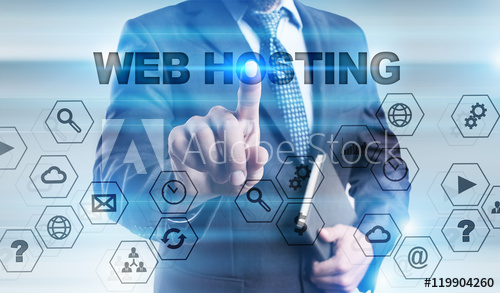 Creating a new website is always a cool experience, but choosing a good hosting provider is a big desicion. If you don't care about your hosting company, you may face many difiiculties to run your website in coming days.
There are many factors to choose a best web hosting for you. Here I will include many points to select best web hosting provider.
Bluehost Vs Hostgator – Load Time
Speed of your website is a keypoint to your blog success. Researches say people won't wait a website to open more than 5 seconds. That means, you website speed should be less than 5 seconds.
Bluehost and Hostgator gives gaurantee to give you better speed than other, but we need to analyze this using speed testing tool.
Actually, I decided that I am not going to do some speed test on pingdom or metrix. As you seen, every different blogger have different views on load time of these hosting providers.
So I decided that Instead of doing any speed test. I will analyze top 10 search results regarding their speed test result. Actually I did a search on google "Bluehost vs Hostgator" and I got many results. Then I opened only first 10 results and noted their opinions on speed.
I have seen the results and got that 2 out of 10 bloggers referring Bluehost while 8 out of 10 bloggers examined that Hostgator load time is much faster than bluehost.
Hostgator vs Bluehost – Pricing
Various plans are available with Hostgator. We will discuss here only shared hosting plans. Shared hosting have 3 different plans for users.
First is hatchling plan, here you will get a hosting plan for a single site, unmetered bandwidth and a free SSL certificate. This plan os for $2.75/month.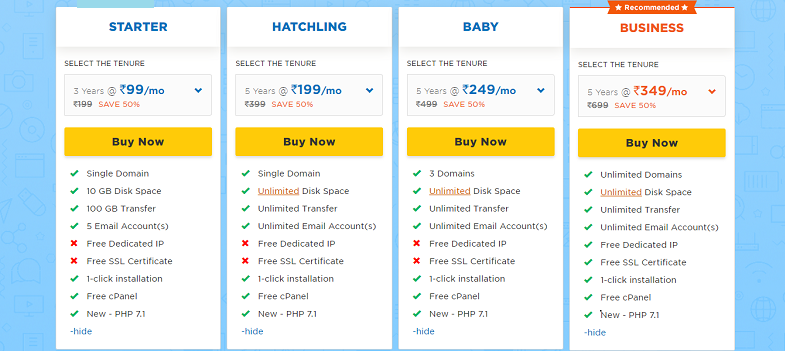 Second plan is baby plan, here you will get all the features of hatchling plan including unlimited domains. You can host many websites on a single hosting plan. Its price is $3.95/month. This is good for medium level websites having 30 – 40 thousand visitors in a month.
Third one is business plan, this is specailly made plan for business websites. Here you can use all the features of both of the plan above.
Additionally, you are able to upgrade to positive SSL, FREE dedicated IP and free SEO tools. All these fetaures can be yours only at $5.95/month.
They have many minimal plans for shared hosting users. First is Basic Plan, here you will get a hosting plan available for 1 website, 50gb website space, unmetered bandwidth and free SSL.
You can see all the features in the image below. You can purchase this plan only at $3.95/month.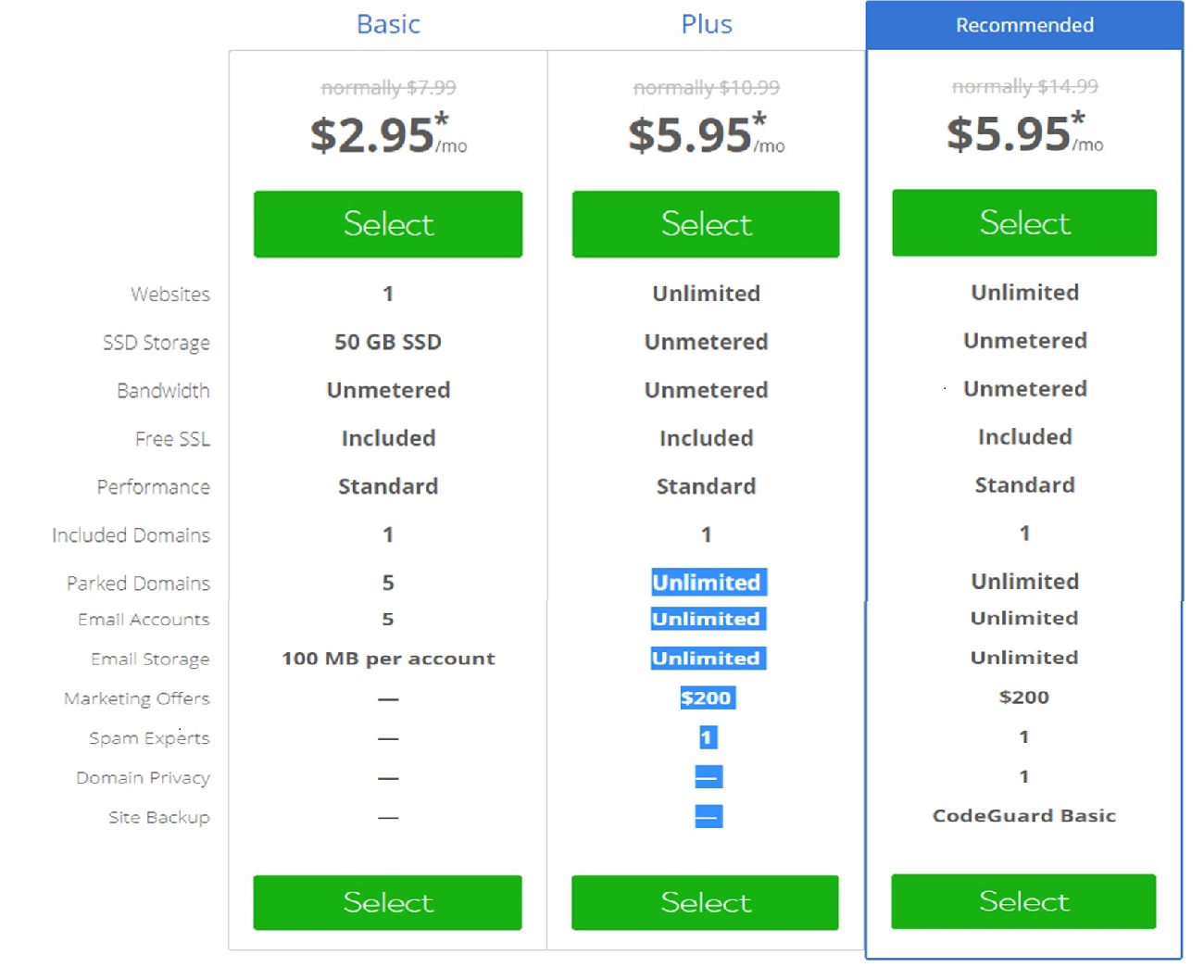 Secone one plus plan, here you will get many more features than basic plan. I am show casing here some of them.
You can see all in the image below. First you will get all features what you are getting with basic plan.
Additionally, you will get unlimited website usage, unlimited storage, unlimited parked domains and unlimited sub domains. You can avail this package at $5.95/month.
This plan in the bluehost list is Choice Plus. This plan is presently avavilable at the same price as plus plan ($5.95/month).
Here you will get all same fetaures as plus plan. Additionally, you will get domain privacy and CodeGaurd basic pro package.
Features
Content Delivery Network : Bluehost has many hosting plans. They have everything to boost your site except of CDN. However, bluehost supports cloudflare free CDN provider.
On the other hand, HostGator does not support any specific CDN provider. You are free to think and use any company's CDN service.
Access Database : Bluehost is the most preferred hosting provider for many people because they allow you to access your database via phpMyAdmin.
Whereas, HostGator does not allow their starter plan customers to get access their own database files. It is so ridiculous sometimes when you need to edit those files.
WordPress Website Migration : There are many reasons when you may need to migrate your website from one hosting to another company.  In this criteria, HostGator is a better option.
Hostgator freely provides a complete migration facilty for their WordPress users. This is so halpful for beginners who dont know these tech stuff.
On the other hand, bluehost charge around $150 for this migration service. It may be  costly purchase for newbie bloggers.
Cleaning Hacked Files : Bluehost provides you a list of all the hacked files on your website. You need to remove them manually, while HostGator automatically remove malware from your wordpress website.
Security of your Site : Hotgator protects your site from malwares and it gives you a SiteLock security service plan, while bluehost doesn't provide you DDoS scanning checks and its SiteLock security plans additionally paid.
Plugins Allowance : Bluehost is the most recommended hosting service provider by WordPress itself. Bluehost gives you to download and use each and every WordPress plugin but HostGator has a list of not-allowed WordPress plugins. You cant use these specific plugins.
SSL Certificate : SSL certificates are the only way to show your site as a safe website for any transection. Google indicates a safe sign on every Https websites. That's why you need this feature and bluehost gives you a free SSL certificate, while HostGator does not provide any free SSL certificate. You need to buy it outsource.
Bluehost and Hostgator – Uptime
Most improtant factor of your site's future is downtime. Its highly recommended that you need to minimize your website's downtime. As long as your website stays up, your visitors will never face an issue to view the pages on site.
Bluehost has many great features with its hosting plans. There are tons of tested both of these servers with their sites. The most favourable results are coming for HostGator.
Basically, uptime factor depends on your hosting plan as well. However, most of the results say that HostGator gives 99.99% uptime than bluehost (99.98).
Moreover, this is not a big difference and you can't change your hosting provider by only 0.01% differnece. Bluehost is a reliable hosting network and WordPress officially support it. Therefore, there is not a big difference in the matter of uptime. You need to choose your hosting provider by comparing other factors as well.
I hope guys this article made easy for you to choose best hosting provider. Don't forget share this post and follow us on Facebook and Twitter as well.
Beginners Experience
If you ask me personally, I always believe that bluehots has a superb user friendly features. You can easily complete your all site creation tasks with easy steps.
They have also many detailed article to use their services. You can just install WordPress here by one click. Although Hostgator has also one-click WordPress installation. But there are other factors that I feel their design is truly understandable.
You just need to login to your bluehost account and you can easily redirect to cPanel from here. It's really benefecial for newbie bloggers who might have just started blogging.
Hostgator has also many features but it looks like a bit more confusing. Basically, a user need to click few more buttons to get to cPanel. However Cpanel is a significant fetaure and you would have to visit it many times.
Security
Website security is as crucial as your credit card details. The world is becoming more technoligical and websites are getting hacked day by day. There are several types of hacking attacks might be seen on the websites such as DDoS Attacks, cyber crime etc.
You need to understand that yous site security is really important. When buying a hosting plan, make sure to check its security credentials.
Bluehost has added many new features for their site security. Nevertheless SSL certificate is additional paid feature in bluehost.
But Bluehost shared plans have spam expert and domain privacy for your sites. It keeps your personal information hide from all the world.
Without domain privacy, anyone can see your site name and other personal details.
For free SSL certificate, you can buy its free plan from Cloudflare. Other spam detection security system are already built-in with bluehost.
HostGator, on the other hand, has many different features available for your site, however, many of them are only accessible with extra payments.
If we talk about free stuff, HostGator provides a free SSL certificate with all its hosting plans and automatic off site backup every week.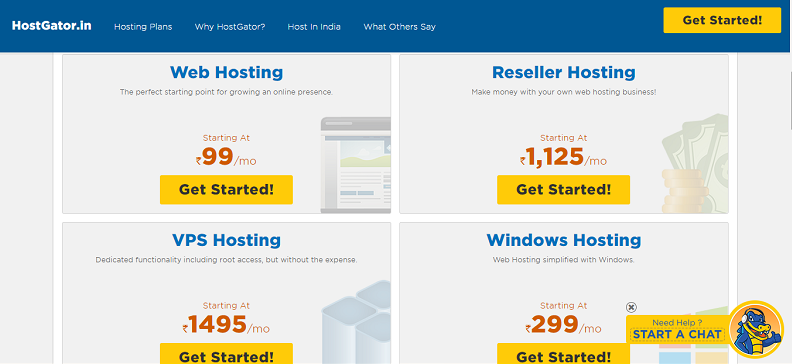 Moreover, HostGator also provide SiteLock, domain privacy and encrypted backups with CodeGaurd. All these plans are available with extra purchase if you are going with their shared hosting plan.
Customer Support Comparison
It is the most important part of all hosting plans. Whenever you stuck on some point while starting or managing your website. You will always have to contact your hosting provider.
Some hosting companies provide 24/7 contact support with mail and contact number while other avail live chat as well.
Bluehost
 They have more than 2,00,000 websites on their shared hosting plan. May be this might be the reason for their less friendly customer support.
I had have a personal bad experience with bluehost services. Bluehost customer representative are not helpful as they should be.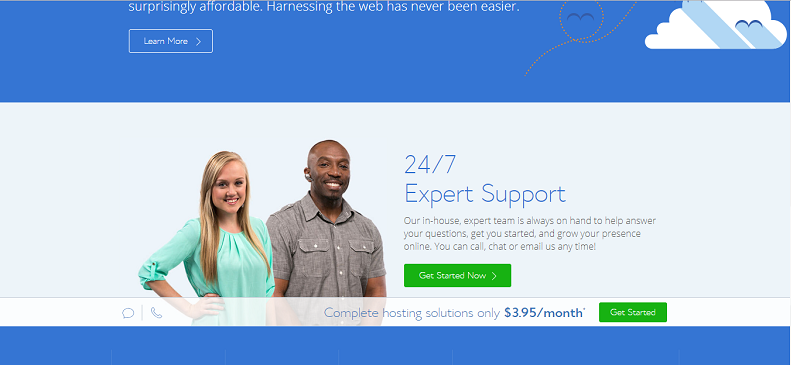 I was facing some issues to changing nameservers with bluehost domain. They couldn't help me as I wanted and I finally did a lot of search on google and then fixed it. They responding time is too late as well.
Although, its my personal experience and it may be possible that my day was bad. They have 24/7 service on both phone and live chat. You can contact them immediately whenever you want.
HostGator
On the other side, have also millions of users but their respond time is much better than bluehost. I have seen many times they reply quickly they really want to resolve your issue. It is shown by their behaviour.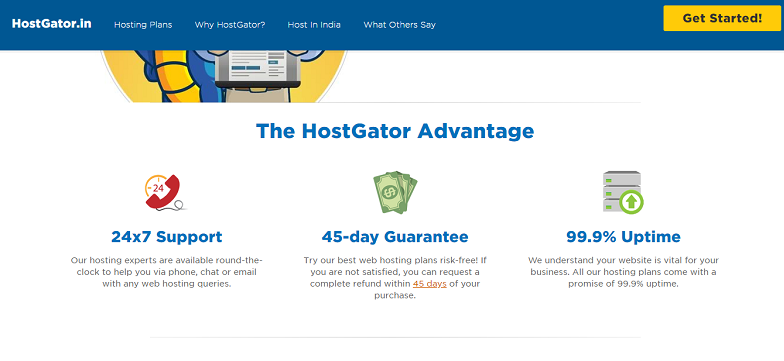 Moreover, they have also a 24/7 support time. You can contact them by phone or live chat. Actually, their customer support team look more professional than others. Their team have nice and knowledgeable staff to assist their customers.
WordPress Installation on Both Hosting
WordPress is the most understandable content management system. It is the best application for those who are just starting their new blog with no knowledge of website development.
Using WordPress, you can manage your whole website by clicking on buttons and drag and drop features. You don't need to dig into coding and other confusing techy features.
Bluehost is the best hosting provider for WordPress users. In fact, Bluehost has been recommended by wordpress itself for better user experience.
Installing Worpdress is so easy with bluehost, you just click an installation button and bluehost will take care of whole installation process.
It has a mojo marketplace where you can appliaction according to your need.
Hostgator, on the other side, have probably same features like bluehost for WordPress installation. They also give you a mojo marketplace where you can choose your cms for your website.
Final Thoughts
I personally believe that both of these platforms best in the industry. As you can read above differnces in their services. I would recommended bluehost for the beginners.
Those people who want to start their blog and doesn't know anything about coding and developing. Then Bluehost is good options for them.
While for those people who are getting huge traffic on their site and running their blogs from many years.
You can go with Hostgator because its better in speed and uptime. And you are getting much traffic on your site, so you need a good server for handling huge traffic.
Also Read :
What is a Blog? A Complete Guide on Blogging, Bloggers and Blogs
How to Make Money Online Without Paying Anything In 2019
Online Business In India Without Investment (2019)
How to Add "Table Of Contents" In Your WordPress Blog Posts
Check Website Traffic: 16 [FREE Tools] to Calculate Traffic Of Any Site
I hope you guys got a clear underatanding between Bluehost and Hostgator. If you likes this post, don't forget to share this and follow us on Facebook, Twitter and Instagram.