Easy Guide to Create a Sitemap for your WordPress Website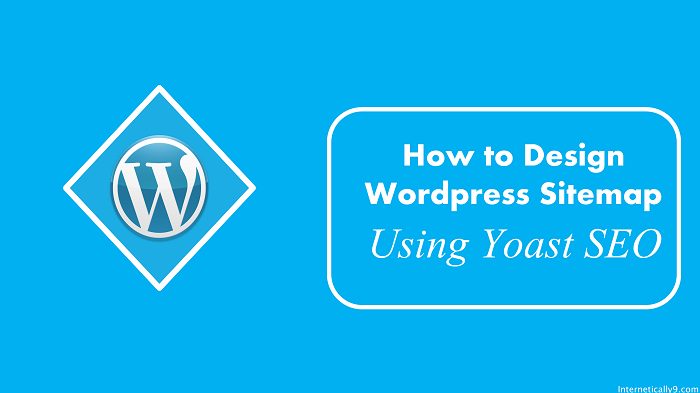 Do you really want to create a sitemap? An HTML sitemap is a type of old version of a sitemap.
Many years ago, many websites used to have HTML sitemaps.
An HTML sitemap is made for the user to helping them find posts or contents on the web page.
It is the technique to help viewers and search engine console to find web pages on the website.
But the bad thing is that you can never submit this HTML sitemap into google webmaster tools. It is an unsupported file according to google search console.
While XML sitemap is a document structured file. An XML sitemap is a method for website developers to inform search engines about their existence on the internet.
An XML sitemap of a website also informs search engines which content is right for their searching keywords directly.
It tells search engines about good crawling of your website or blog.
Easy Steps To Create An Yoast SEO Sitemap
There are a lot of different ways to create a sitemap. A lot of plugins are also available for generating the sitemap.
Yoast SEO WordPress is the best plugin to create a better sitemap for your blog.
First, just go to your WordPress dashboard

Click on plugins»Add new» Search Yoast SEO    

Now install and activate the plugin

Then again come on the dashboard and select SEO in the left sidebar

Then select XML sitemaps

Now check the box to enable sitemap functionality

Then it will show some settings, do necessary changes and save settings


Now, You have created your sitemap successfully, and it is available for all visitors. In this plugin, you will notice an XML button. From which you can view your sitemap file  sitemap_index.xml.
It is truly a magical thing to make better SEO for your website.
Web crawlers like Google bot identify this file to be more smartly crawl your website. It makes easy for search engines crawler bot to finding any page according to search keywords.
Conclusion
In today's digital world, you don't need to have technical skills to create a xml sitemap.
As you submit your XML sitemap, Google will index your all pages as soon as possible.
You have to keep patience for this work. After this, your web blog will be easier to catch by google search results.
Thanks for visiting us, if you have any queries regarding this feel free to contact.