A List of Top Notch URL Shortener to minimze URLs
URL Shortener is a great option to shorten long links. There are many URL Shortener services presently available on the internet. Today, we will talk about the most reliable options to minimize long links.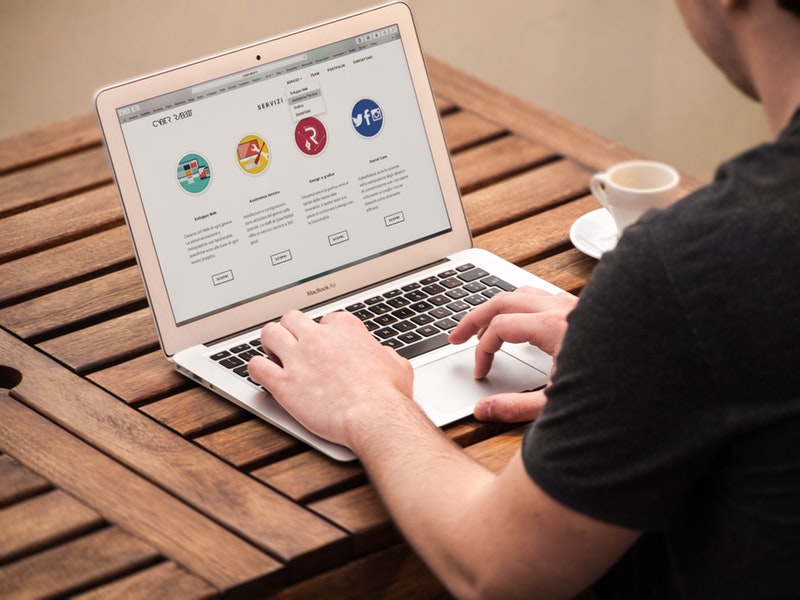 It is sometimes better to give a short link rather than a long descriptive link. It takes up less space and looks neat and clean. It's easy to read and can copy paste anywhere. People can also remember short links easily.
For example, look at a link of our site here: https://www.internetically9.com/15-must-have-wordpress-plugins-in-2018/   
Now look at this short link which will redirect you at the same page. https://bit.ly/2JL9QAK
Isn't it amazing? There are many link shortening website are available. Here we will give a list of some most trustful resources.
1. Google URL Shortener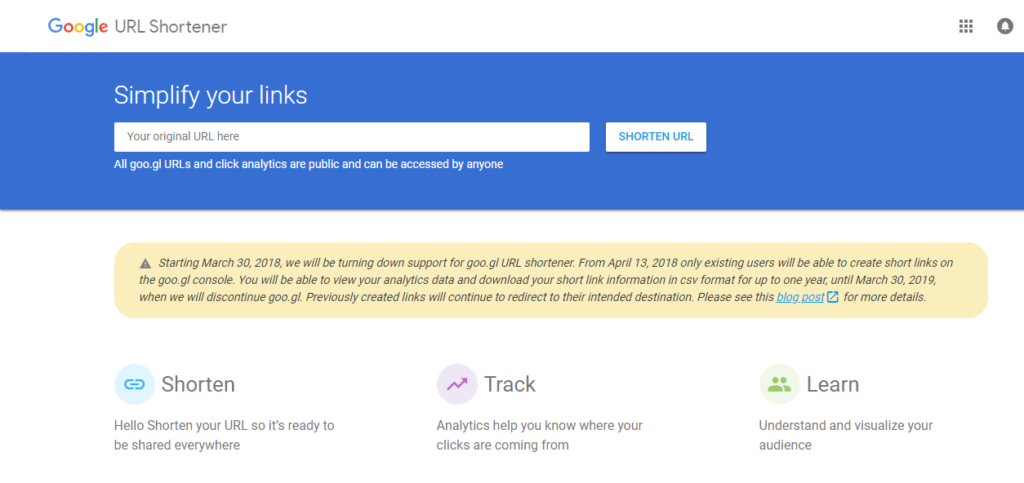 Google URL shortener was the best and faithful source of shortening your long links. Unfortunately, Google has closed this service due to personal reasons.
Google link shortener is basically used by Google services to generate short URLs that can be easily shared, mailed, tweeted, or copied. There are thousands of people who were dependent on google's this service.
However, all of them need to find some other service to shorten their URL and long links.
It was officially announced on 30 March 2018 on Google developer's blog that they are going to close their service on 13 April 2018 for new users.
It is also stated by Google that existing users can use goo.gl services until 30 March 2019. They have given some reasons to close their service. They told that there are many URL shortener services available in the market. Google has many big companies to give focus to them.
They also stated that the way of searching for anything on the internet has been changed. Therefore, they decided to close their URL shortening service.
On the other hand, they have also given an extended one year for their existing users. Meanwhile, they are launching another service called Firebase Dynamic Links.
Firebase Dynamic Links allows their users to send your existing and potential users to other locations within an iOS, Android, or web app.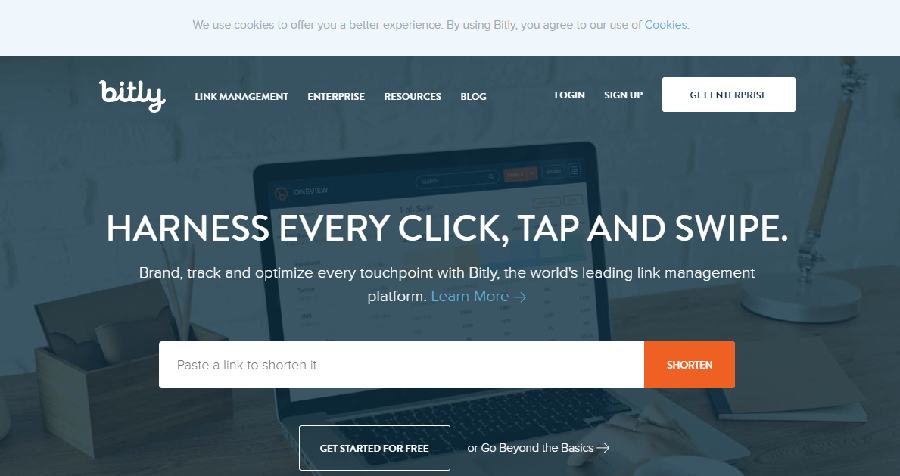 Bitly will be the biggest url shortening service after google. It gives many features to users with a simple link shortening service. You can easily cut down your website link size to fit it anywhere.
Bitly makes it easier to share or copy that short link. It also provides you a free account with limited features. Here you can customize shortened links and edit them. Users can also track click rates on your link and track information about your top referrers of that link.
You have a free account or you can purchase a premium plan to get access to the service completely. People can 500 branded links and 10,000 non-branded links in your free plan.
However, if you purchase a premium plan, you can create as many branded links as you want. You will also get a much better-detailed report on who clicks on your links.
3. TinyURL – Best URL Shortener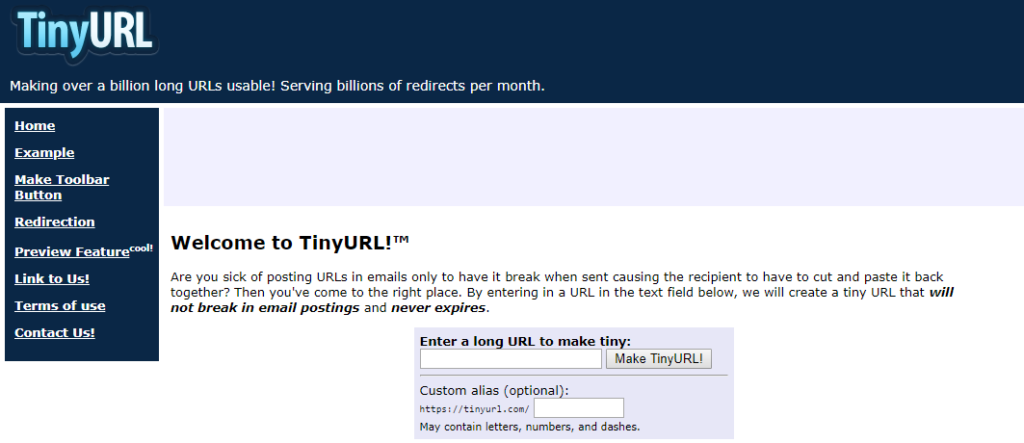 TinyURL.com is verg useful tool to generate tiny small website links. It is so simple to shorten your long links in just a click. You can also choose a custom allias for you short link. This is the most awesome feature because you can explain about the page in some words
You can also add Tinyurl to your web browser's toolbar. It will make more easy for you to generate short links very fast. You don't need to visit their website multiple times. It saves a lot of time to produce content and share or email them.
There is another feature you will get with TinyURL. You can set a short link of your long homepage link. Then you can use that link to visit any other page of your website with / sign and page name.
For example, if you have a website with a homepage link at:
https://sitename.com/~myusername
Then you need to create a short and tiny link for this link like:
https://tinyurl.com/4
Ok, now you can redirect your users to any page on your website with adding only a slash and the name of that page. For instance, if you have a website page at         https://sitename.com/~myusername/mypage, so you can share your url as https://tinyurl.com/4/mypage. And you all visitors will be redirected to that page.
You can also put a small box on your websites to give a link shortening service by Tinyurl. Like this:
You can get the code to make this tiny URL box by visiting their website tinyurl.com. This is so easy and useful for many website developers and owners.
4. Buffer [Best Shortening URL]

I believe that you definitely heard this social media tool. Buffer app is the perfect tool to schedule your posts for social media accounts. Whenever you put a link here to publish on your social media accounts, Buffer will automatically generate a short link for you.
You need to create an account on Buffer.com and select a plan which suits you the best. For beginners, free is plan is enough to start posting on social media platforms.
Buffer provides a browser extension and a mobile app to easily manage your posts on social media platforms. Its easy to use and anyone can use it effectively. It has a great brand name in the market, many big brands and companies use this service to increase and analyze their business.
Buffer also have a special feature to track how many clicks you are gettting on your posts. This way, you can analyze the most responsive posts and create more like them. It will help you to increase your social media accounts as well as your business too.
As a link shortener, Buffer is not an as good option as others because if you just want to create a short link. Why would you create an account on Buffer. This is the most ridiculous part of this website or app.
5. AdFly – Traditional URL Shortener Service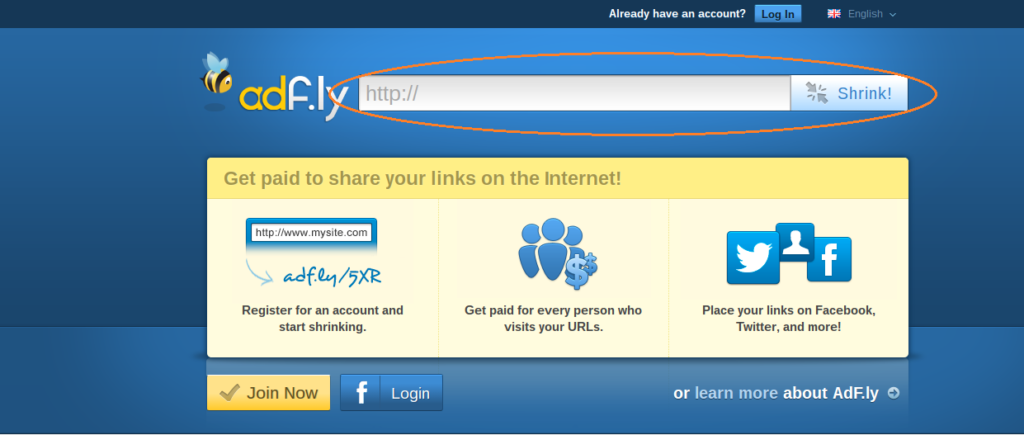 AdF.ly is another amazing URL Shortener service where you can shorten your URLs and make money with them. You just need to create an account which will take some minutes only.
Now you can shrink as much URLs as you want. When you will share these AdF.ly links anywhere in the world.
People will click on your link and you will get a small amount of money for this. Each and every click will give you a small amount of dollars. You can redeem your money after earning atleast $5.
If you have a good amount of traffic on your social media accounts or websites, you can earn a lots of money with that.
It is the best option to earn money with just getting clicks on your links. It has a negative point that people will get ads on clicking these links.
Its a little bit difficult for beginners to earn money on this platform. You need to first create a huge audience to get many clicks on your links.
On an average, AdF.ly gives $2.50 for every 1000 clicks. So you can get an idea of how much audience you need to earn enough money.
Overall, If you just want to create a short link and dont want any ads on it. This is not the right option for you. However, if you think that you should earn money with every click on your links, you can go with AdF.ly.
6. Bit.do – Professional Link Shortening provider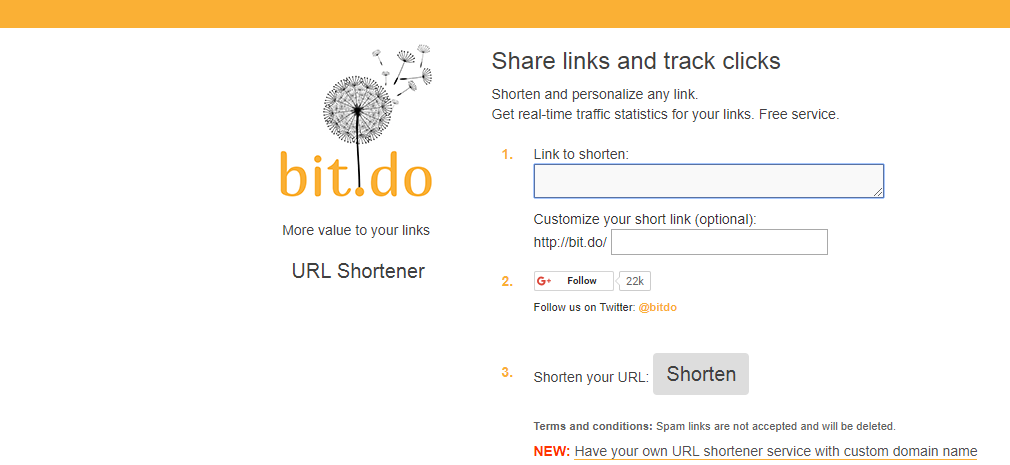 Bit.do is an another great link shortening servive. You just visit https://bit.do and enter your link here and get shortened link of your url in just some seconds.
Bit.do provides this free service to shrink you link easily with customizing your short link.
On the other hand, Bit.do provides two another plans which is Basic for $85/month and Enterprise for $250/month. Here you will get much more features to use this url shortener.
Most Special fetaure with premium plans is that you can use your own custom short domain name. For example, if you have a website abc.com so you can create a short link like ab.c/postname.
Here you don't need to show a bit.do/postname to your visitors. Its the incredible feature to for those who needs to shorten hundreds of URLs.
Here you will get different features with different plans. With Basic plan, you will get upto 30000 click/month and all the other features like tracking clicks, password protected links, links management and a complete support to help and manage your links.
With Enterprise Plan, you will get the account manager, full support, high performance server up to 200,000 clicks/month, secure server and all other features are the same as a basic plan.
However, if you are a beginner or just want to shorten some URLs. Bit.do is the best and suitable option. You just have to visit their website and generate shor URLs in just some seconds.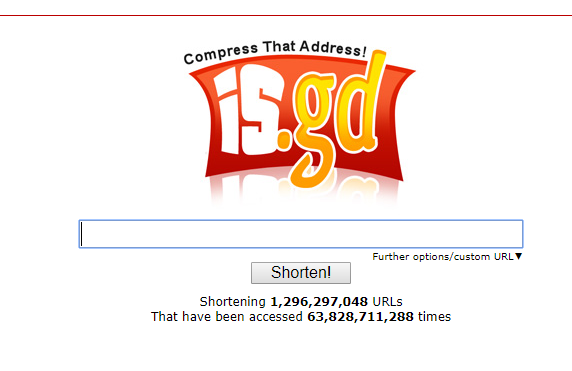 If you are in a hurry and you just want to get your url to shorten very fast. So Is.gd is the best platform for you.
Is.gd has neither extra fetaures nor premium plans. You can just visit their site and get your shortened url.
It is the fastest service in the industry because they don't ask for sign up or any captcha verification to bother you.
If you just need a simple and clean url shortener, Is.gd is thr best choice. It can save your time to confuse many othrt things on other websites.
There are two main features of this platform. You can create your custom page name and you can also track statistics of your link.
This are the great features which they are providing for free. You can use these features or leave if you want. All depends on you and your necessity.
So you understood why Is.gd is giant in the industry. Its faster service and quick responsive website.
However, if you have hundreds of links to shorten and you need many other features. So this is not the right option for you. You need to buy some premium services from other platforms to get all the features.
8. Ow.ly by Hootsuite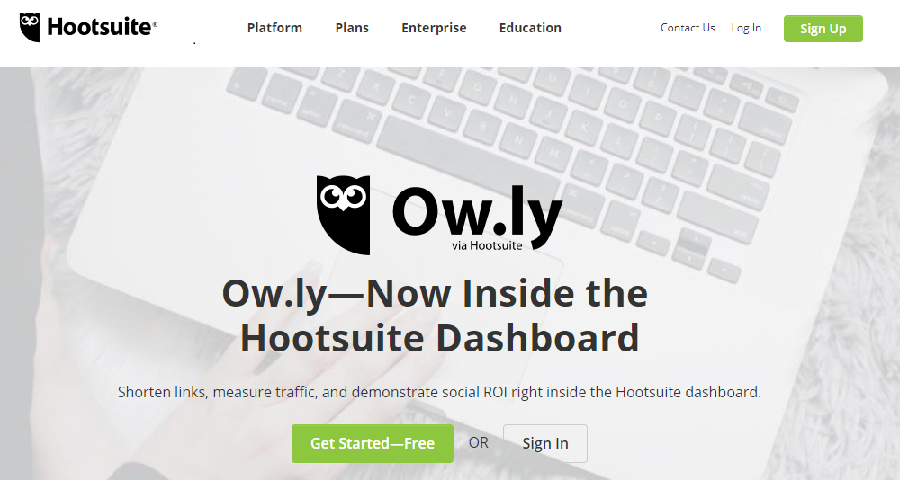 Have you ever heard about Hootsuite. Hootsuite is the leading social media marketing tool. Ow.ly is a part of hootsuite.
It works same like the buffer, when you want to share posts on social media platforms. Hootsuite shorten your url before sharing on social media. This tool is helpful if you want to share posts and pages on your social media accounts.
Hootsuite has many plans from free to paid. You can choose a plan as your need. It was a time when Ow.ly was directly accessed by everyone.
Now Ow.ly was transferred to The Hootsuite dashboard. That means, you need to create an account on hootsuite to use this service.
You can also measure the clicks and traffic on your links. Ow.ly is available with the free plan of Hootsuite. You can easily create a short URL.
9. Su.pr – Newly Link Shortener by StumbleUpon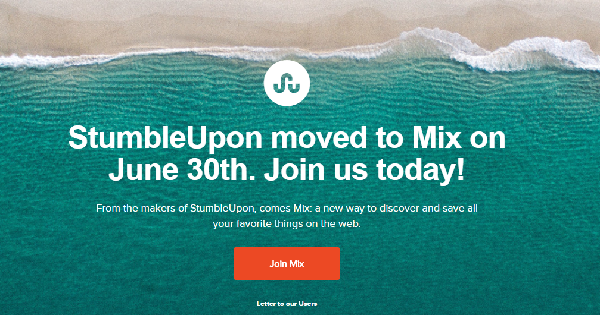 We all know the gian social networking website StumbleUpon. StumbleUpon proudly created the most amazing url shortener Su.pr.
You can share you content on stumble Upon, facebook and twitter in one go. You can also create a short link here. Su.pr is another link shortening tool. It also analyze and suggest best time to post on your social media accounts.
10. Polr – URL Shortener by GitHub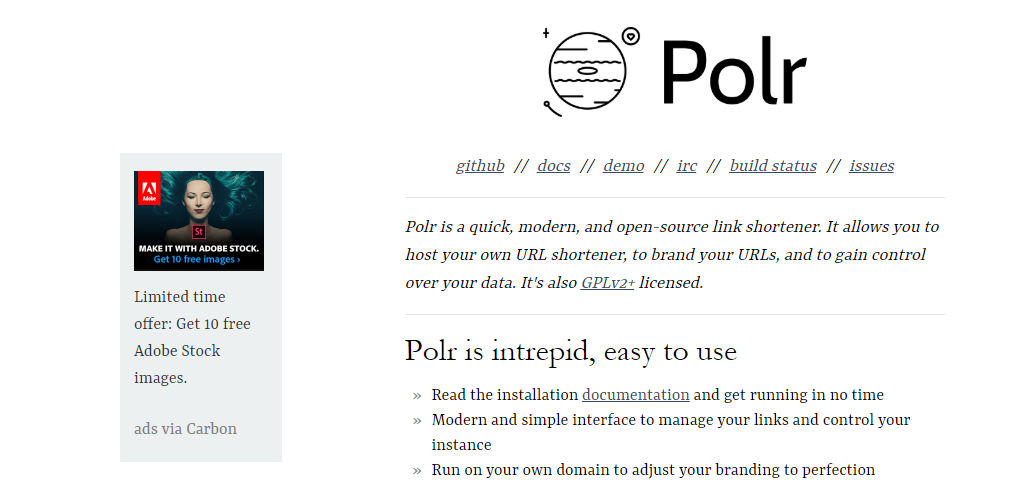 It is an another url shortener service provider. It is an open source project to allow people to host their own url shortener. You can access its services through the Polr project page and from Github.
This may be a technical headache for non-techy users. So if you are not a developer, you should ignore this option. For simply shorten links, you can use other sites easily.
Why You Need A URL Shortener?
Basically, sometimes you don't want to give a 50 characters link anywhere. It may be in emails, facebook posts, or any social shares. It looks wierd to adjust our long links in a short space.
There are many reasons to use a URL shortener. First, it has been seen that people prefer clicking on Visually appealing links, more specially when your links are customized.
Link customization is an amazing feature to create trustworthy relationship with your readers or visitors. Most of the top URL shorteners providing link customization feature for free.
Here you can choose your own page/post name in a short link except of random combination of numbers and letters. This is the most impressive feature of link customization.
Many people feel that thay can earn money with URL shortening services. Many companies pay you for each an every click on their links. You just need to promote their links where thousands of people will click on that.
Online Business
Actually, these companies shows advertisements on those links before opening. They get paid from advertisers and share some amount with publishers who promote their links.
Online business is not as easy as some people think. There are many factors which affect on your online business. Therefore, business owners feel it better to track clicks on their links. This is an another reason to depend on link shortening services.
Mostly URL shortening services provide tracking facility. Here you can see how many people are clicking on your link in a day or month.
You can also track the countries where the traffic coming from. Now, you can analyze those links which are getting more conversion. You need to focus on that link and their products.
Highest Paying URL Shortener (2020)
If you are a facebook giant like someone who has millions of followers and visitors. Then you are definitely thinking to which is the most paying URL shortening service presently.
We will share here some most benefecial link shorteneing services. You can choose whatever you feels suitable for your business.
1. Shorte.st (Highest paying url shortener
Shorte.st is the most trusted url shortener released few years back. It's most amazing giveaway is they provide $5 to $15 per 1000 link views. Yeah you heard right guys. Its payouts are much better than others. You can recieve your payment at 10th of every month. You can choose wether PayPal or payoneer for recieving payments.
To earn this way, you need to create an account on their site. Choose a payment option from PayPal or Payoneer. You will also get benefits by referring this service to your friends.
2. AdF.ly
AdFly is the traditional way to earn money with link shrinking. Its also great website to earn a good amount of dollars with link sharing. You just need to share your links shortened by AdFly.
Here you will get $5 to $10 per 1000 views. To get paid with this website, you need to have a PayPal account. They provide payments transection only with PayPal.  They also have a referral program where you can get 20% commision on each sign up.
3. ClicksFly
This is a url shortener service on the third rank. I will suggest this url shortening service to those who wants to get payments as low as $2
This company provides many features like others. They paid you $2 to $15 per 1000 views. Its best feature is that you can redeem your money starting from $3. That means, you need to earn just $3 and you can transfer this money to your account.
4. LinkShrink.net
Link shrink is traditional platform to shrink your links and get paid on their clicks. You will get good amount of money by using this platform. This URL shortener is best in the industry to quickly shorten your long links.
Link shrink pays you $3 to $5 on per 1000 views. This is not profitable as others but it is good options for beginners. If you don't have a big audience. This company provides best features in terms of payouts.
5. LinkBucks.com
This is another earning website by sharing short links. You can create your own short URLs and can share on your social media accounts or blogs. You can earn a good amount of money with nothing to do.
This service is best for those who just don't care about the income from link share. If you just want to shrink your longs URLs and want to share for any reason. Here you can also earn a $0.7 to $7 for per 1000 views.
Read More :
WordPress vs Blogger. Which is best?
How to Start Making Money with Google Adsense?
Google Adsense Policies: Do's and Don'ts
8 Things You Must Know to Double Adsense Income
7 Simple Strategies to Maximize your Adsense CPC
Conclusion
As you know, this list is so long and can't cover all. But I tried my best to choose the Best URL Shortener in the industry.
As google was best link shortener in the past, but after closing their service. You can use these alternatives.
I hope you got enough resources to shorten URLs. If you got some help or liked this article, feel free to comment your favorite url shortener.