The most important part of search engine optimization is submitting your site to Google webmaster tools.
I will try my best to tell you how to submit your website to Google search console by this blog. You can easily submit your website to google with verification of meta tags.
After this easy step, Google will crawl all the pages of your website.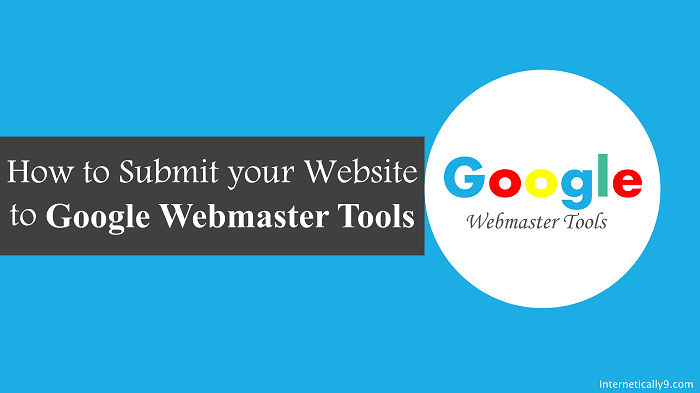 Google Webmaster Tools
It is free service by google for web users. website owners or developers can easily examine their website status on google search engine.
By this service, webmasters can easily submit their website's sitemap. And easily access to check their status.
It is an effective tool which gives you the all over detail about your blog on google search engine.
Webmaster tools give you many services like site links, search traffic, google index, crawling your website and much more.
So it is most important to submit your website to webmaster tools if you really need search engine optimization for your site.
You can check how your website is working on search results. Sometimes, there are some errors on your website because of broken links, image errors etc.
With the help of Webmaster tools, You can check where the problem is happening. Google webmaster tools also have a feature to submit your sitemap to it.
A sitemap is a whole index of your all website pages. It tells search engines to examine the pages on your website.
It also tells you if there is an error with your site which is stopping Google from indexing and crawling your website pages.
I am sharing here some very easy steps to submit your website to google search console so that you can easily see what is happening with your blog in search rankings.
Easy Steps to Submit your Site to Google Search Console

Firstly go to google webmaster tools site and do sign in > 
Add your Website URL address and click add a property>
Choose alternate method to verify your website> 
Copy the all meta tag and paste it in your website>Using any plugin like Yoast SEO, you can add these meta tags>
In your dashboard, click on Yoast SEO > General > webmaster tools> 
paste the meta tags in google search console area and save changes> 
Now go to again webmaster site and click verify.
Then You have to submit your sitemap into this tool.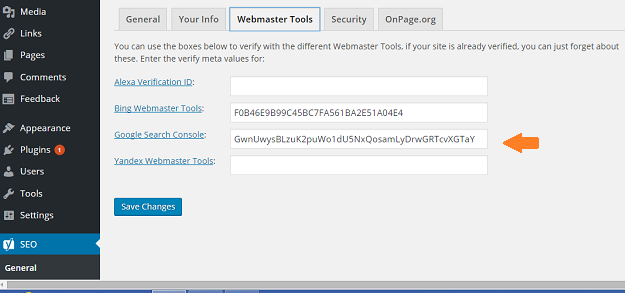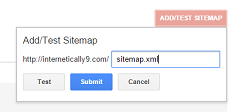 Sitemap of your website is an XML file which shows an address of every web page on your website. Learn here how to create an XML sitemap for your website. By these simple steps submit your sitemap into google search console.
Go to webmaster tools dashboard of your account>

Click on Crawls > Sitemaps into left sidebar >

Select  "Add/Test Sitemap" to submit your sitemap>

And upload your XML file and submit.
Conclusion
Finally, It's all done. You have successfully submitted your website to google search console. After this step, Google will also take some time to index your website.
So you should wait after submitting your site. I hope this simple guide helped you how to submit your website to Google search console.
We hope that this article will be helpful for you. For more WordPress and SEO tips you can follow us on Facebook and Twitter.