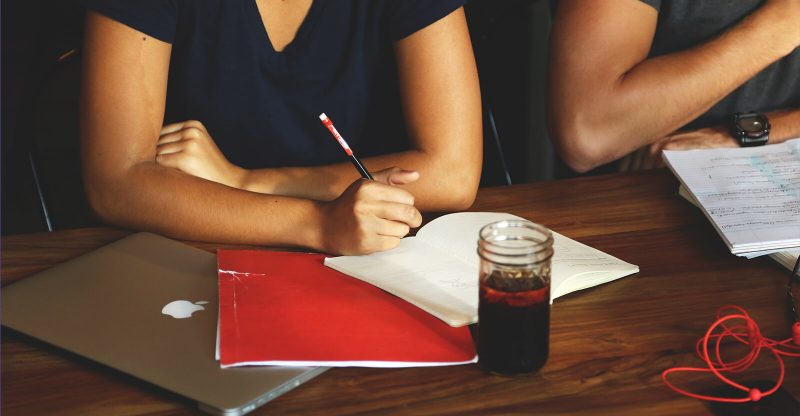 How satisfied are your customers?
Customer experience may impact your business' growth and performance on multiple levels.
It impacts customer retention rates. Stats say that 96% of dissatisfied customers won't complain to you. Instead, 91% of them would never come back to you. Moreover, they will share their negative experiences with your brand with at least 9 people.
And, you already know what negative press spreads like wildfire, harming your brand perception and lead generation.
To prevent that from happening, you need to understand the WHY and HOW behind each customer action. And this is where collecting customer feedback steps in.
There are many ways to talk with your customers. For example, using a predictive dialer is also an option to answer your customer faster and effectively.
Here are a few tips that may help you.
Listen to your Customers on Social
Today, your customers use social networks to connect with like-minded people and voice their opinions on a wide range of topics. They write status updates, create user-generated content, and talk about brands and products across multiple online groups.
Your goal is to stay on top of these conversations. Since tracking your brand or product mentions manually is impossible, you should turn to social media monitoring tools like Hootsuite or Mention. They let you set a list of the keywords you want to track and notify you whenever someone mentions them. By listening to your customers in real-time, you will be able to understand what their main frustrations are and effectively tailor your products and services to their needs.
Send Follow-Up Emails
Email marketing is one of the oldest and yet, most powerful methods of customer interaction. It gives you the opportunity to personalize customer experiences and build and nurture stronger relationships with your leads. Precisely because of that, sending out surveys via email is an essential part of your customer feedback strategy.
For example, once a user signs up, you could send out-responder emails consisting of a single question. You could ask them what features they would like you to add to your product, what problems they're struggling with, how satisfied they are with pricing, or simply ask them why they joined your email list.
Always keep your survey concise and to-the-point. Group your questions logically and provide multiple-choice answers so users can select ones that make sense for them.
Create SMS Surveys
Text messaging is one of the most effective ways to get customer feedback.
Recent research says that SMS open rates beat email ones 5 times over. They even have 7.5 times higher response rates.
Why is this so?
First, SMS is still the preferred method of getting notifications from businesses.
Second, in the age when your Millennial customers are always a few feet away from their smartphones, it's not surprising that 83% of them open text messages within 90 seconds.
Finally, 31% of customers would respond to your SMS survey within less than 6 minutes.
Still, you need to optimize your SMS surveys. Keep your message clear and short, and emphasize the purpose of the survey. Conduct continuous A/B tests to see what approach drives the highest open rates and response rates. There are also many SMS feedback platforms that will help you get faster insights from your customers. They will help you customize your incentives, as well as let you connect with a dissatisfied customer via live chat.
Of course, there's no better way to make the most out of customer feedback than to collect their remarks and testimonials from the actual calls and chats. For instance, when you integrate the practical VoIP communication system into your workplace, you'll find it considerably easier and more effective to go through the recordings and deal with QA tasks. Live chats, video calls, as well as regular phone calls can be utilized for collecting valuable information in regard to customer feedback without actually having to go through additional complex processes. Not only will this result in better work performance and business success, but it will also improve customer experience considerably.
Provide Feedback Forms on your Website
There are numerous ways to ask for customer feedback on your website.
For example, you could start with your live chat. Once your customer service agent helps a customer solve a specific problem, you could ask them about their experiences with your live chat service. This is a powerful way to understand what aspects of your customer support strategy need to be improved.
Second, get back to customers that abandoned the shopping cart. For example, build an exit feedback form that would ask a customer why they decided not to finalize the purchase and ask whether you could convince them to change their mind.
Finally, you could ask your customers whether your help center articles were helpful. Sure, if they answer "No," then you could ask them to explain why and encourage them to provide tips on improving your help center content.
Run User Tests
Surveys and website forms are the most popular methods of collecting customer feedback, but they're far from being the only ones. Usability testing is also an effective way to learn what your customers are thinking about you.
Let's take the example of user testing tools like Usability Hub that helps you assess the UX of your website or apps. You just need to upload a photo of your page, logo, or other marketing materials. Users will look at your photo for 5 seconds and then tell what they recall. This is an amazing opportunity to understand people's first impressions of your website. They also offer the preferences test, where you provide multiple alternatives to your logo design and let users choose the one they like. These tests will tell you what works or not for your users, letting you tailor your brand to their preferences.
Make the Most Out of Chatbots
Conversational AI technology isn't something we have to wait for in the future; it's already here. After all, chances are you already use AI regularly simply by communicating with Siri and/or Alexa. More and more businesses nowadays are jumping on the chatbot train in order to increase their conversions, provide better customer service, and obtain more comprehensive customer feedback.
Essentially, AI chatbots are based on language recognition and machine learning software, which allows them to constantly improve. They act as knowledgeable assistant 24/7, being able to engage with a (potential) customer instantly, regardless of time.
We already mentioned the value of social media for collecting customer feedback. By integrating Messenger chatbots, you can go a step further. For starters, you'll provide a personalized chatting experience as the chatbot collects data from user profiles in order to adjust their voice in the chat. Secondly, chatbots can answer simple customer queries in regard to the products/services you offer, discounts, shipping policies, etc. all without the users having to take a look at your website at all. It's true that a website is your main online tool for success, but in today's busy society, people enjoy the convenience of getting their answers immediately regardless of the platform they're on.
Finally, when they're already satisfied with the chatbot customer service, it's simple enough to program your chatbot to have the users rate their experience with your company. Thanks to such a nifty solution and users already being engaged in the chat, there's a high probability that they'll proceed with the rating, especially if all they have to do is click once. This will provide you with a huge flow of feedback. And the best thing is that there are plenty of premade chatbot templates to choose from!
You've Collected your Feedback, now What?
Just because you collected customer feedback doesn't mean you can now kick back and relax. Namely, when seeking your customers' feedback, you're basically telling them that you care about their feelings and opinions. You need to prove that you're listening to them actively and that you're focused on helping them solve their problems.
There are numerous ways to use customer feedback.
First, use it to boost your product development. Remember that Netflix created Netflix Socks just because most of their customers complained about falling asleep while watching the show.
Second, use feedback to deepen customer relationships. Be friendly and professional when answering both positive and negative messages. Remember, your customers are providing their insights because they want you to improve your services and deliver more personalized user experiences. So, show you're grateful for their feedback.
Third, use customer feedback as social proof on your website and social networks. Given that a great majority of your customers trust online reviews as much as friends' recommendations, this is an amazing opportunity to build trust with them.
Over to You
Customer feedback is the lifeline of your business. It gives you a unique opportunity to understand your customers – their needs, preferences, and pain points. By building a solid customer feedback strategy and updating it regularly, you will know that you're growing your company in the right direction.
Sure, remember that there is no one-size-fits-all approach to collecting customer feedback. You will need to experiment with the methods given above to see what works for you.