Step By Step Guide to Install Google Analytics in your WordPress Website
Google analytics is one of the free stats programs that analyze your website to show everything about your website traffic.
The most critical thing for your blog success is knowing how your audience interacts with your website.
The best solution to this issue is Google analytics. This is a free service of Google with some paid options as well.
In this article, I would try to explain the process of installing Google Analytics on your website with the help of some easy steps.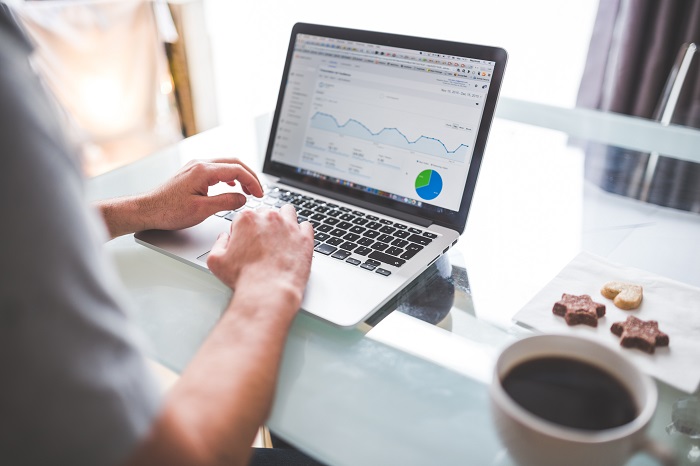 Why is Google analytics Necessary for your WordPress Blog?
To track Who visited your website
This section of Google analytics supports to show the geographical location of a visitor, which web browser used by them, and other software information of a visitor.
This information on your blog is really beneficial for your future success. You can easily observe which users are most active on your site.
According to your need, you should design your website contents to give a clear quality of pages.
If most of your users are on 1280 screen sizes, then make sure that your website layout is suitable for that resolution or smaller.
Visitors activity on your Website
You can easily monetize where the users are going to your website. How much time they are spending on your web blog. By this useful information, You are able to decrease easily bounce rate of your website.
From where the visitors are coming
With the help of this feature of analytics, you can analyze where the visitors on your site are coming from? For example, Search Engines, Referral links from other websites or blogs, or backlinks).
It also shows which search engine is used to search your website.
It may help you in various ways. You can see, where are your mostly visitors coming from?
You should post special and attractive posts to your facebook fan page. If your top web traffic is coming from some specific website referrals.
Then you should take some partnership or leadership with that site.
Easy Steps on How to Use Google Analytics on your blog
Firstly log onto Google analytics page and log in with your Gmail account
If you don't have Gmail account to create a new one
After login, You will find a new screen showing SIGN UP
Choose, You have a website or mobile app
Enter your website name, website URL, account name, time zone and your country
On the next page, Click on I AGREE button and select UA CODE
Copy UA code 
Install Google Analytics named plugin into your WordPress dashboard
Go to the plugin and paste the UA code in the box and click to authenticate with Google
After installing analytics for your blog and authentication with Google. You should go back to the Step 4 and Save the settings.
You can now go to the Reporting tab to observe your blog's analytics stats. Google takes up to 12 – 24 hours to start showing you the correct site stats what you need.
Google Analytics has been designed to track statistics of an appropriate website. After adding Google Analytics to your blog, you are easily able to track the total number of visitors coming to your blog.
Google Analytics can also analyze the keywords used for locating your blog, or some other websites that referred visitors to your blog and more.
Conclusion
Adding Google Analytics to your blog can be useful if you want to gain more visitors to your website and improve growth rate, through other websites.
This is the necessary method if you want to get Google Adsense on your blog. It will give a report of your website visitors to Google.
Google analytics is a necessary step for your blog. If you feel this article helpful, So do this share with family and friends.