Most Important WordPress Plugin for Every WordPress User
WordPress plugins are those applications which extend the functionality of our WordPress websites. You can easily install and use these plugins on your WordPress website.
There are thousands of WordPress plugins are available. I would just suggest you the most important plugins only. You can also select which are useful and which are not on your website.
Plugins make the life easier for a WordPress user. You should choose plugins very carefully to make your website easy to use. It is the best part of WordPress, which offers you thousands of plugins.
You can also read here How to install WordPress Plugins for beginners.

1. Yoast SEO:

It is the best SEO solution for your WordPress website. You can easily create a sitemap for your website and make robot.txt file. Its best feature is that it is a free plugin.
If you are a beginner you don't need its paid features. It is the first compulsory plugin you should install after creating your website.
You can also take care of SEO by this plugin. You can also add your freshly created blog with Google, Bing and other search engines to crawl very fast. This will increase your traffic and make your visibility in search engines.
You can just simply go your plugin's options and search the name of this plugin and download and activate it from your WordPress admin dashboard.
2. Akismet: 

 It is the second most useful plugin for every WordPress user. Akismet is officially made by WordPress founder company Automattic.
It is a very handy plugin to stay away from spam comments. There are a lot of spammers on the internet.
You have to keep safe your blog from these spammers. Using this plugin, Spammers will not able to directly send comments on your blogs.
Your website will be fully configured and protected even when you are sleeping.
3. Broken Link Checker:

It is the best handy tool to check how many links and images are not working on your WordPress website.
It will directly show you a notification on your dashboard if any links or images are not working anymore on your blog.
Sometimes because of unusual reasons, some images get errors and website links got disabled. In this case, this plugin will tell you the list of error showing links. You can directly delete them or modify them to work again.
4. Insert Headers and Footers:

It the best-featured plugin which allows you to easily put any codes in the header or footer of your WordPress blog.
It will make life easy when you want to some things in your header or footer of the page. You don't need to go theme files to edit header and footer file.
5. Jetpack by WordPress.com:

It is another plugin specially made by WordPress itself. It is a comparative necessary plugin for all newbie bloggers.
Jetpack gives you many features to your WordPress website. You can blog analytics service from this plugin.
It will directly send you an email whenever your site is not loading. It will notify you about your site performance and speed.
Whenever your site will come again online, it will send you an email again. It will automatically share your posts on your Facebook, Twitter and Google+ accounts.
It will also show you, how many people are visiting your website on daily base analysis.
6. Simple Social buttons: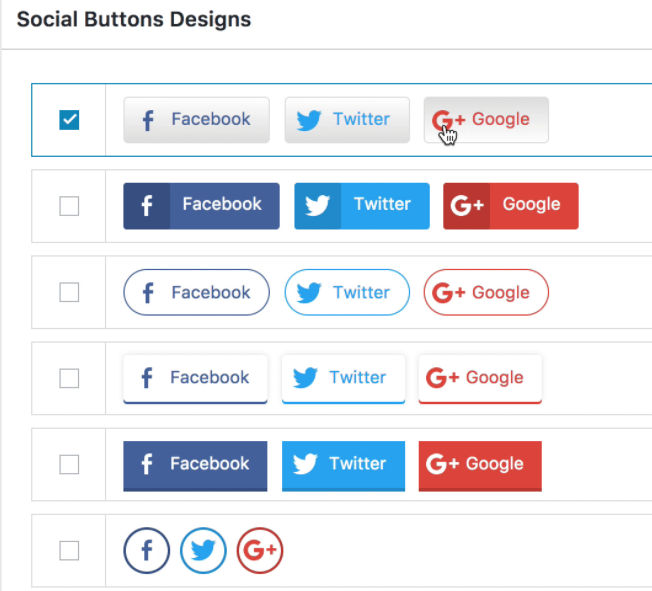 This plugin will easily add an advanced set of social media sharing buttons to your WordPress website.
For example, Google +1, Facebook, WhatsApp, Viber, Twitter, Reddit, LinkedIn and Pinterest.
This will give you the most flexible social sharing buttons having experience.
It will make easy to share your content for readers. This will definitely increase your website traffic as you know social media power.
Also Read Here: 5 benefits of using Facebook for your WordPress blog
7. WP Smush:

This plugin is made by wpmudev. It is a really helpful plugin to load your website faster. It will automatically smush your image size and make it SEO friendly.
This will result in to increase your website load time. Your website users can open site very fast. It will reduce your file size and will increase your site performance.
8. WP Super Cache:

It is another wonderful plugin made by Automattic (WordPress Parent Company}.
It will clean your site's all cache files very easily and will make your website faster. Same as your mobile phone, your website also create cache files automatically.
Unfortunately, these files are not useful but a burden on your site sever. You should use this plugin to clean unnecessary data on your website file servers.
Also Read: 30 Most common WordPress errors
9. WP-Optimize:

This plugin is most downloaded optimization plugin. I want to share with you my own experience. I renewed my hosting and domain plan last time.
After successful payment completion. I was trying to open my site and it is taking 2 minutes to open homepage.
I was so scared and finding the solutions. Then I found this plugin. I deleted my all old extra files and again my website was super-fast like always. So, I would recommend you to use this plugin.
10. Thirst Affiliates:

This is the common plugin for affiliate marketers. If you do affiliate marketing on your blog. This is the handy plugin to store your all affiliate marketing links.
Whenever you are writing a post, you can directly add links to anywhere in the post. You don't need to do anymore copy paste.
Thirsty affiliate is a huge revolution in affiliate link management. You can easily use links in your posts and pages. But if you are not using any advertising on your blog. You don't need to download this plugin.
11. WordPress Importer:

If you want to import some website comment, posts, images or any other data.
You can use this plugin, it will make easy to import files from a WordPress site to another site.
Then you can import file to your site. You just have to upload the file which has data from another website.
12. WP-Page Navi:
This plugin will give you a feature to configure your page navigation bar on your blog or website.
If you are using some paid theme, then you don't need to use this plugin.
But this is the most useful plugin for new bloggers. Who are not familiar with coding, can easily use this plugin to control their navigation bar.
13. Easy Google Fonts:

An easy and very simple way to add different Google fonts to your WordPress website. You can easily use any of the google fonts with the help of this plugin.
Again, if you are using some premium theme. Then you don't need to use this plugin. But if you are using just free themes, you should use this plugin to change your website content fonts.
Whenever you will feel bored with your existing font, you can change it immediately. This will give you an extra attendance of your audience.
14. Google Analytics:

Google analytics is designed to monitor your website traffic. It will show you the real traffic of the site on your admin dashboard.
This will give you an extra benefit to measure your traffic without going to any other application or website.
On the dashboard, it will show you the graph and number of traffic coming to your website. After installing this plugin, you don't need to visit Google analytics website to see your website traffic conditions.
Also Read Here:  How to submit your website to google webmaster tools
15. AMP For WordPress:

Accelerated mobile pages is a new handy plugin to optimize your website pages into direct opening google pages. This plugin will make your website faster for mobile visitors.
This plugin will help you to gain more traffic from mobile users. As you know the usage of mobile presently.
This will give a most energetic experience to mobile users. Mobile users will open amp web pages faster than normal web pages.
Conclusion
Finally, WordPress plugins are easy to use but over usage of unnecessary plugins might effect on your server.
Therefore, Download all the plugins according to your need. If you don't have any use of a plugin, don't download those plugins only because others refer it.
Afterall, these 15 plugins will help you to customize your website and increase your search engine rankings.
I hope you liked this article. If you have any questions regarding any plugin, you can easily leave in comments below. kindly share this post on Facebook and Twitter.