Best WordPress themes for newly starting blogs. If you are starting your blog first time, then its most frustrated first question comes in mind to choose your site design.
I know because its same with every new blogger. That's why today I am gonna choose some most elegant themes for your dynamic upcoming blog.
Read Also : How to Start a Blog to Earn $2450 Monthly with Easy Steps [2018]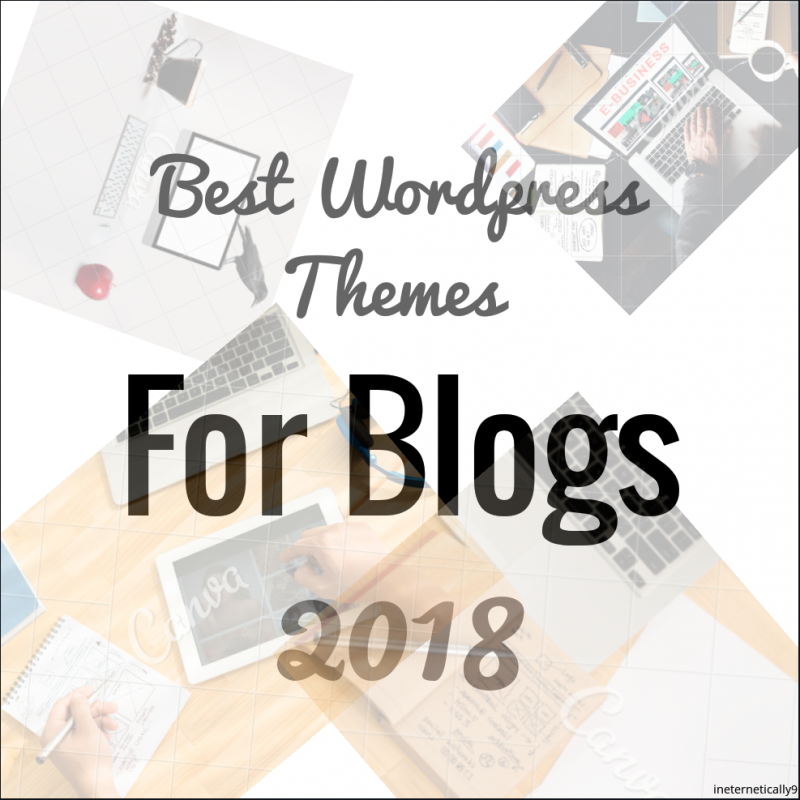 Best WordPress themes for blogs
Choosing a theme is so crucial thing to decide your site's future. Many unresponsive and badly coded themes may harm you site and its business too. You will have to need many things in coming days. But first let us talk about some best themes.
1. Divi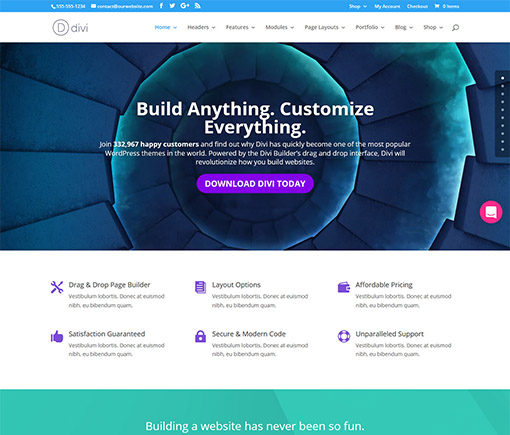 Divi has brecome most successful WordPress theme in the market. It has already crossed 500,000 customers running their websites using divi.
Custom design with easy to use page builder and many other features won't let you get bored with designing.
Divi gives total control of your website in your hand. Just drag and drop every section on your web pages. They regularly update with new layouts and designs for your websites.
There are already hundreds of modules available. You will get some new designs for free on every divi update.
You just need to buy this theme at $69. And everything on your fingertips.
Price : $69
Also Read : How to Start Make Money with Google Adsense
2. Avada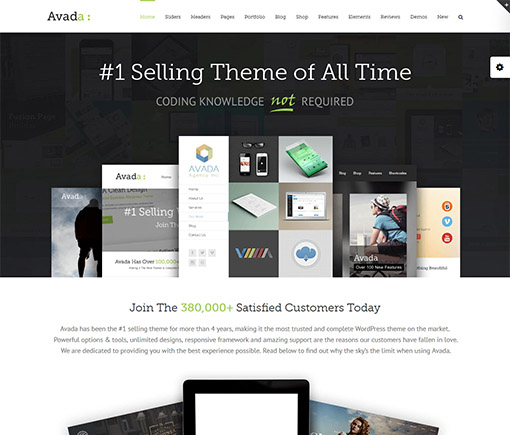 Avada is another multi-tasking WordPress theme. It makes your site more appealing and gives a professional look.
It is the most selling WordPress Theme due to its easily usable functions. In short, nobody wants to learn those boring codes to design their website.
Also Read : 35+ Best Radio station Music WordPress themes in 2019
You just can download this theme for $60 and can use all of its features. It also provide 3 custom plugins to maximize your customization skills.
Furthermore, Fusion Builder, Fusion Theme options and Fusion Page are those three plugins which make your designing work more easy and comfortable.
Price : $60
3. Genesis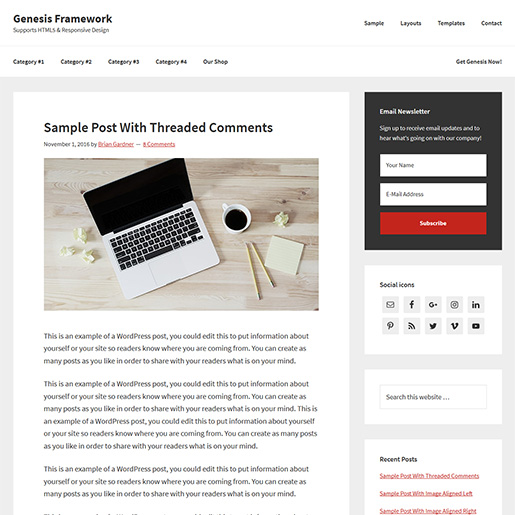 Most of the successful blogger presently using genesis framework to design their websites. It has been proved that genesis is most trusted framwork to develop your sites.
Read More : How to Install WordPress Theme for Beginnners 
Genesis is created and presented by Wpengine which offers seriously professioanl services for WordPress users.
You can manage your pages with different type of page layouts.
It provides you a secure and SEO friendly website design with highly responsive designs.
It will take your website at place where you can never thought.
Price : $60
4. PressBook
PressBook News is a great WordPress theme for news sites, entertainment sites, magazines, and educational sites. I
features a fully responsive, fluid layout built with modern design principles, as well as clean, simple, and easy-to-read typography.
The theme's components include a single and double sticky-floating sidebars, footer widgets, header and footer block areas, multiple posts carousels, a multi-level dropdown menu, and a social links menu.
4. ColorMag Pro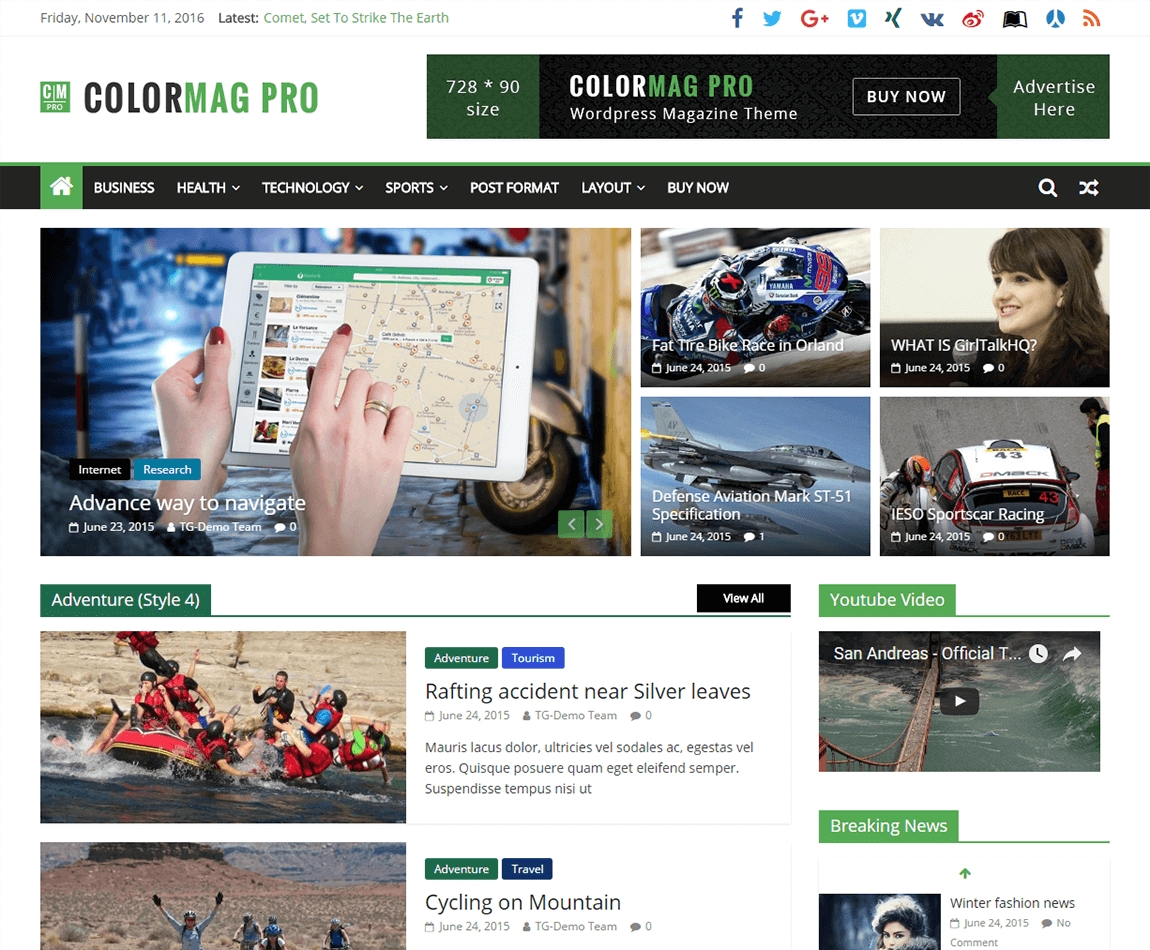 ColorMag Pro is a new but huge popular WordPress theme. It's been crossed 100,000 downloads as well. Its a magazine speciality theme.
Magazine websites mostly prefer this theme. It's an ultimate responsive and mobile-friendly theme for any WordPress user.
It can change its shape and size immediately according to mobile, tab or desktop screens.
It has also some advanced features to enhance your typography. Many different fonts and text size are available to make your posts more attractive.
You will also get 15 additional widgets to add more options onto your site pages.
Price : $69
Read More : Some Most Important Settings After Installing WordPress 
5. PURPLE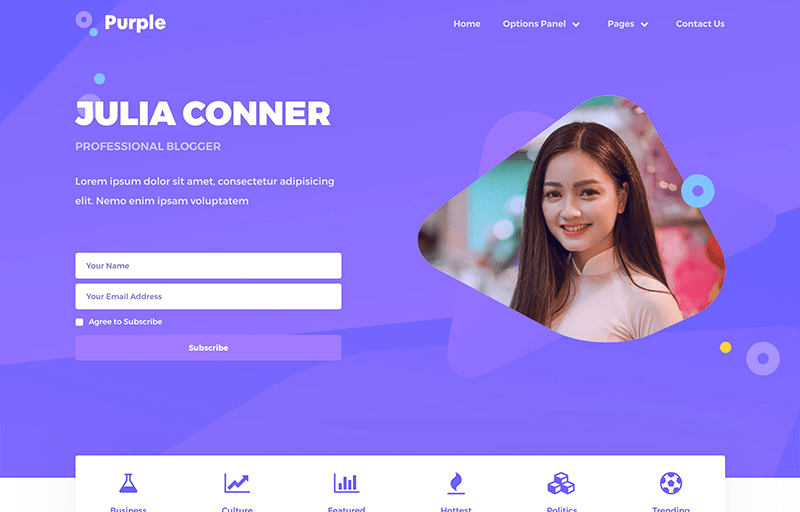 Purple is  perfect wordpress theme for those who are planning to open a blog or business website using WordPress.
It will create adorable online presence for every blog business. You can easily setup all payment delivery options if you want to start an online store too.
Purple theme comes bundled with options to optimize the loading spees of your website.
Purple has the best of both worlds. It is user-friendly, loads fast, has an attactive color scheme, converts unlike anything you have ever seen, and it is 100% SEO-friendly.
Purple comes with a eye-catchy and attractive design that brings great user experience to your visitors and high conversion rate to your optin subscriptions.
It has different collection templates to show multiple products on the page. Moreover, It provides 10+widget areas, 12+ custom widgets, advances typpgraphy, slider images etc.
This theme also give you live theme customizer that means you can change your page layouts on with live preview.
Price : $35
6. Sensational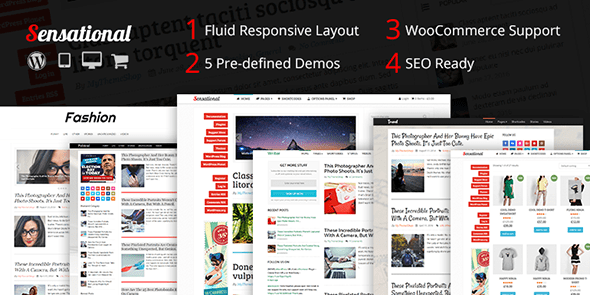 Sansational is the most popular theme presented by mythemeshop.com. It has many classic premade layouts available for you. You just need to download and install the theme. Most significantly, they provide it at very low cost. They have never ending discounts on theit theme. You can easily buy amazing themes in around $10 – $20.
At the time of writing this post, sensational is available for $19. Though it may change its price anytime. Sensational is fully responsive and SEO optimized theme. It will bring your website at a level of awesomeness.
In addition, you can choose from different color options and layout styles to build a perfect website.
Price : $19
7. Gillion (best WordPress theme for a blog)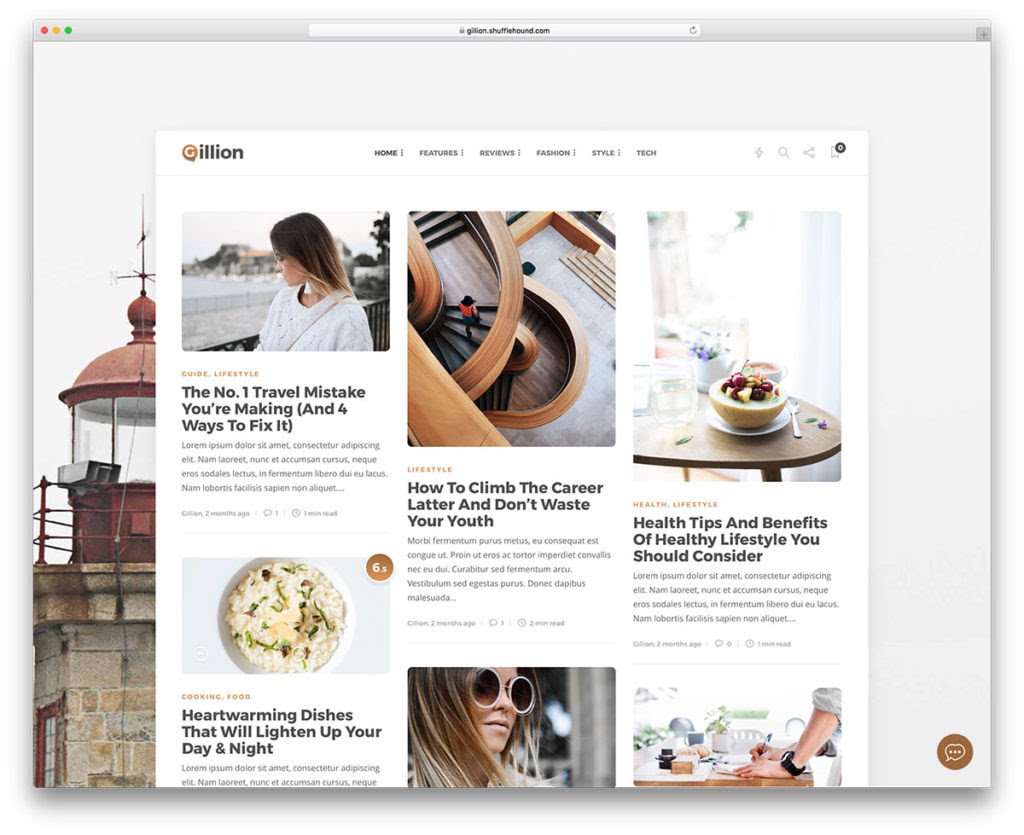 Gillion is an magazine and blog specialty WordPress theme by themeforest. Its most trending theme on their site because of dynamic, classic look.
Using this theme, you will add a professionality into your website. Working by this theme on your site is super easy.
It has 6 layouts to post your blogs with unlimited color effects. It has minimal customization confusions.
You just can drag and drop your content anywhere on your site. Build a SEO-friendly, Smooth and elegant blog using this ultra dynamic WordPress themes.
Price : $55
Download
8. Colibri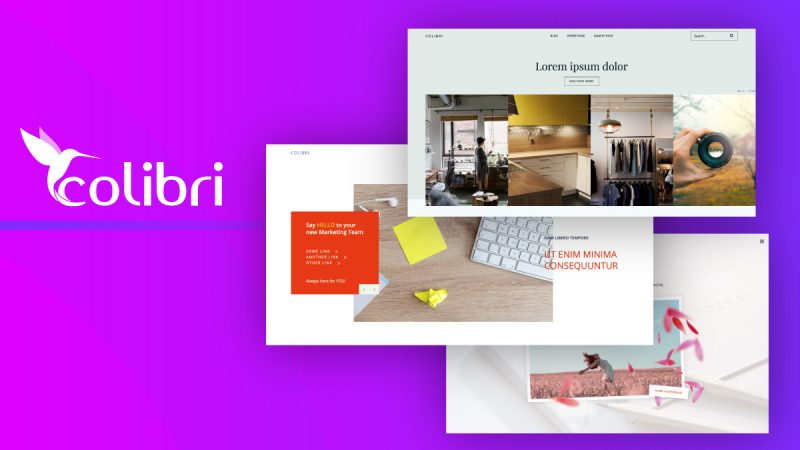 The Colibri theme is listed among the top 15 most popular themes on wordpress.org. Colibri takes the Customizer to the next level so you can customize every aspect of your website in a single interface (headers, footers, navigation menus, global and individual styling included). It comes jam-packed with:
150+ ready-made content blocks
40 drag and drop components
60+ website layouts
The theme pre-installs the Colibri WordPress builder, a powerful plugin that allows you to design by drag & drop and customize your website till you reach pixel-perfection.
If you want to design like a Pro, save time and money, then Colibri is for you.
9. Rey Theme
Rey is the best WooCommerce theme for furniture, art, and design businesses. It is easy to set up thanks to its pre-built pages and templates. It is also compatible with the Elementor page builder, the most popular builder in the WordPress market.
This is the ideal theme for design professionals that want to sell high-quality products and display them in a sober and clean layout.
Every online store needs the perfect balance between design and functionality. The platform should be beautiful without drawing attention away from the products. This kind of balance is possible thanks to Rey.
To Sum Up
These are some of the best WordPress themes available in the market specially for bloggers. If you are planning to create a dynamic blog website. Then you should choose from one of these themes.
However, if you are just starting your blog and your budget is tight then you should definately choose a free WordPress theme. Here you will get some clean and nice designs.
I Hope guys you like this post with some amazing theme options. If you want to see more attractive articles like this. Don't forget to subscribe our newletter.