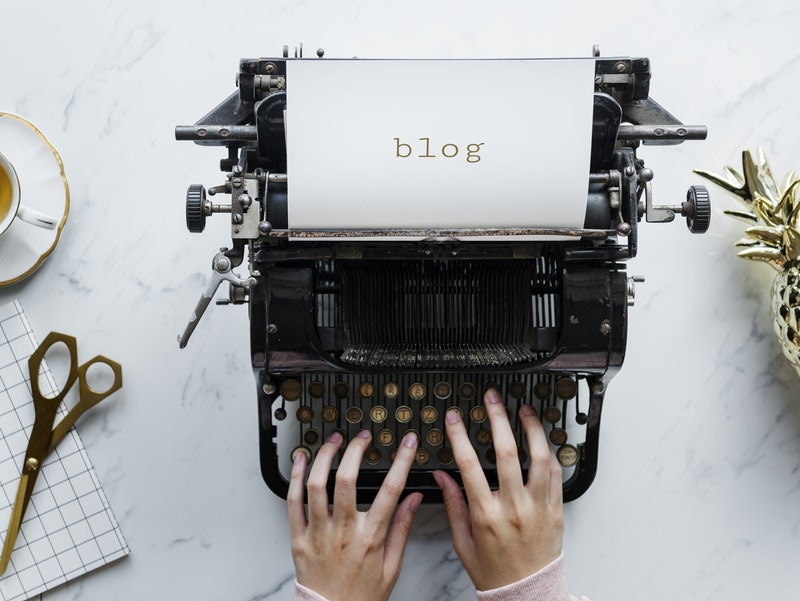 We live in the age where starting a home based business is just a piece of cake. We have so many technological advancements and tools that make the job much easier and also much cheaper. I must agree that the cost of starting a home based business blog or website is also falling dramatically. Anyone can start a blog with only a few bucks at hand.
In this series, so far we've covered certain aspects that need your attention for running a successful home based business blog.
But I know some (or most) of you will be screaming through the roof –
 But, I'm not a rich person and I don't have thousands of dollars to invest in a home based start-up!
I hear you.
In this post, I will show how you can start a home based business blog on a budget and still succeed – your success in this matter does not depend on the amount of money you invest.
With a little bit of planning and clarity in mind, you can cut off a lot of unnecessary expenses and have a lean start-up (and still succeed). So let's dive in.
Following are the things you really need to start a home based business blog:
1. A domain name
2. Hosting
3. A CMS and a few essential plugins
4. A professional theme
5. Email marketing solution
That's it!
The list isn't long and it isn't complicated. Let's break down.
Domain name
I assume you have made your decision on the niche, you have chosen the topic, analysed various aspects of your niche (your passion, your knowledge and expertise, the profitability factor and so on) – coz covering all these aspects are out of scope of this post.
Now your domain name is the url that will direct your visitors to your site. You can buy one at the cost of $1 or $2 for first year at Godaddy or Namecheap.
That's it – if you make your purchases for an extended time, say 2 years or 5 years, you can really save in bulk and you also lock the current price and don't have to worry about future price rise.
However, I will suggest you to buy your domain name with same hosting company too. It will help you to stay away from technical hassle. Hostgator and Siteground are the best option to buy wordpress hosting plan where you will also get a free domain.
Hosting
You don't have to go for a turbo speed VPS or a Dedicated server right from the beginning. All you need is a simple shared hosting plan.
Later on when your blog grows and when you start to add more content, and when you start getting a large number of visitors, if you feel you need to upgrade to a bigger plan, you can do so.
But for starters a simple shared plan will suffice.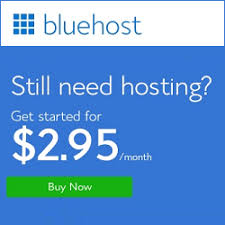 CMS and the essential plugins
CMS stands for content management system. You need one to be able to update your site regularly and have both user-friendly environment in the front end and also easily manageable from the backend.
The best and the free CMS I can suggest you is WordPress, of course. I can talk about its glory all day, but that will be out of the scope of this post. Plus you can add numerous handy functionalities with additional plugins – that makes WordPress really useful!
So yes I vote for WordPress when it comes to CMS. You know the best part of all? It's completely free – yes free, no strings attached. And that makes our mission of "starting on a budget" far easier.
When it comes to essential plugins, you only need around 5-10 of them and all of them are free (yay), if you are not particularly interested in the bells and whistles (remember we are talking about starting a home based business on a budget!).
Here's a simple list of WordPress plugins you'll need to start with:
1. WordPress SEO by Yoast
2. Commentluv (the free version)
3. Contact Form 7
7. WP Smush.it
8. WP Super Cache
Keep remember that less plugins will help you to boost your site speed.
A professional theme
This is where I will not make any compromises! Having a professional premium theme has various benefits. Let me list them out briefly below.
Professional look and features
A professional premium theme guarantees a good professional look for your blog, unlike a free theme. If you are someone who thinks that design is not an important element for home based business blogging success, you'll have to think again.
There are thousands and thousands of blogs that are started every day and you have to make sure you welcome your visitors warmly with a clean and a professional design – otherwise they have thousands and thousands of other places to go to.
I'm not weighing down the content here. Of course it is highly important to have extraordinary useful content on your blog. But if you present that content on a crappy design you will not be able to do justice to your content as well as keep people on your blog.
And it's not just about the look. Professional themes also make it easy for you to integrate user-friendly features on your blog – an added way to make your readers happy.
Well coded
It is not necessary that you know about codes, but professional themes are usually coded well. A clean code plays a crucial role in the behavior of your site, eases navigation for your visitors, is free from malicious and other unwanted codes, doesn't slow down your site, is search engine friendly and much much more!
My recommendations
I've developed close to 30 sites (my own sites) and have tried various free and premium themes. When it comes to recommending a premium theme, I usually stick with these two:
Thesis and Genesis (aff links).
So you should be ready to spend around $100 (usually lesser) for a professional theme – this is the bit you should not compromise!
And remember, unlike the investment for a domain which renews every year or every few years and unlike your hosting bills and email marketing solution bills that renew every month or so, the investment for your premium theme is one time!
Email marketing solution
I can talk about the importance of building an email list – all day. But that's really not this blog post is for. I know when you start up, you usually have a thin pocket – you don't have big budgets like the big companies.
So you try to cut down the expenses in all possible ways – that's a good thought. But please don't keep yourself from building a list – right from the beginning!
I'm talking about a few tips to cut down your home based business blog expenses a few paragraphs down; but as you can see I am insisting that you spend (actually invest) on certain things and you should not compromise on these. In fact all the 5 items I talk about in this post are the essentials.
You should start collecting email addresses (that's the layman term for building an email list) from your visitors. Why? Coz email still works great, even though it is old school.
And, it is the only way you can stay personally connected with your readers outside your blog.
So you need not worry about a big Penguin or a Panda update – even if you lose all the search traffic you still have your subscribers at your fingertips.
And there are many more advantages to it. More importantly, you should not postpone building an email list. Remember the earlier you start the more customers you add to your list. The more you delay this, the more customers you are losing. Simple math!
My recommendations
I've tried quite a few email marketing solutions and I stick with two now since they were awesome (and hence recommend them!)
Aweber and GetResponse.
So what's the break down?
So you should only really be spending $30-$40 per month after your initial set up – I've given some room for any other unexpected expenses as well, but the cost is usually lesser than this.
See? You can run a business at the cost of 30 or 40 bucks per month (after some initial investment of up to 100 bucks) and that's it..
Unlike a physical brick and mortar store or similar kind of businesses you don't have to invest thousands of dollars up front to start a home based business.
Here are a few more tips to go on with minimal expenses and spend your business money wisely.
Tip #1: Plan your finances well ahead
Always have a regular budget for the crucial, inescapable expense. For instance, in this case the hosting, domain, email marketing solution are the inescapable expenses – you absolutely need them.
So make sure you always have this money ready in your wallet – you know when you will be next billed for your hosting; and you know when you need to renew your Aweber or GetResponse plan. So stay safe.
Tip #2: Get low on overhead and minimize expenses
Cut down your expenses as much as possible. Money not spent is money saved! And that can count a lot over the time for your home based business.
When you need to make a crucial purchase and whenever you need to pay for that important subscription, you'll always have something in reserve.
And, whenever something unexpected happens, you should make sure you have your saved money.
Think twice or even three times before you enter your credit card number for making a purchase. You won't always need that software or that e-book.
Tip #3: Do not spend everything
This tip goes in line with the previous tip. You should not spend all you earn via your business.
You have to set aside money for taxes and also you should have some money in reserve. You should also be able to re-invest a portion of the money you earn back in to your business.
That's how you will be able to grow your business!
Alright Then, show me the success
I just explained above how you can simply start a home based business blog for very little investment. Now where is success? Remember I promised you to tell you how to succeed (in the title)?
Let's get to it.
Here are some of the most important things that contribute towards your success.
1. The niche you choose
Do not just jump-in in urgency and choose the blogging tips niche. Before you choose the niche, do in-depth research. Since you are about to start a home based business blog (let's assume you haven't started yet) it is normal that you read a lot of "blogging tips" blogs.
But that doesn't mean that you should start a blog on blogging tips niche and "teach" people how to make money while you are still scratching your head on that same issue.
Make sure the niche is profitable. Make sure you can cope with creating content in the long run for a blog on that niche.
If you start a business on a topic that you know nothing about, you have to spend a lot of money in hiring writers to create content for you. And this will drain you soon unless you are a big company (no, you and me are not big companies).
You can experiment with different niches; that's fine. But let's keep that for later – when you have enough money to invest back in your business and risk things. Not when you start your first home based business blog!
2. Deciding on the income model
We all want to make a living or be able to generate consistent income through our home based business right? Right.
But what most bloggers do incorrectly is that they simply start a home based business blog without thinking about the income model, and then think about how they can make money from their blog after a few months.
It should be done the other way.
You have to decide on your income model first BEFORE you start a blog…
Take a notebook and a paper and write down all the possibilities to make money from your business; for instance, selling your own tangible goods, earning affiliate commissions (by selling other's stuff), selling your services, direct advertising, third party advertising like Adsense and so on.
It's absolutely fine to combine all the possible income models – in fact this is the best option since you don't want to put all your eggs in one basket. But find out what will be your major source of income and then put the other options in hierarchy.
A kind note > please do not create a blog to earn solely from Adsense and do not wonder why you aren't making money. Adsense is a nice side source; don't make it your main source.
Starting a home based business blog on budget and succeeding – Takeaway
I've covered 2 aspects in this post:
1. How to start a home based business blog on budget, and
2. How to succeed with it.
I don't know what else is stopping you from getting yours started and seeing success.
If you have any questions or comments, feel free to discuss in the comments.
Be sure to subscribe to my email list to stay tuned!